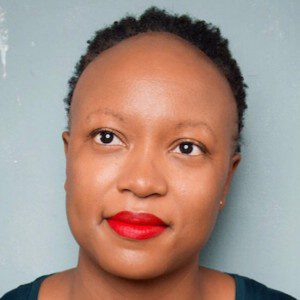 Kashana Cauley
Kashana performed on stage for Seriously Entertaining at Joe's Pub at The Public Theater on May 22, 2018, speaking on the evening's theme, "No Man's Land."
Kashana Cauley is a contributing opinion writer for The New York Times. Her writing has also appeared in The Atlantic, Buzzfeed, Esquire, The New Yorker, Pitchfork, Rolling Stone, and many other publications. She is a former staff writer for The Daily Show with Trevor Noah. Her novel, The Survivalists, was published in 2023.
In her own words: "I get inspiration from Brooklyn, the news, black people, rabbitholes of research I go down after reading good books, events I still think about years after they happened."
Purchase this writer's book via our virtual storefront on Bookshop.org, the bookselling platform that supports independent bookstores. A portion of proceeds from all book purchases will go toward helping support SpeakEasy's nonprofit mission and our literary programs on stage, in schools, and on the road with The SpeakEasy Bookmobile.
BUY NOW