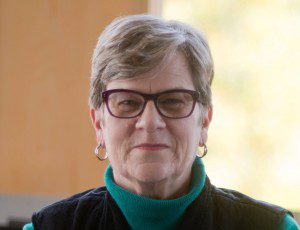 Kathleen Hall Jamieson
Kathleen Hall Jamieson is the Elizabeth Ware Packard Professor at the Annenberg School for Communication of the University of Pennsylvania and Director of its Annenberg Public Policy Center. She is a member of the American Philosophical Society and  a Distinguished Scholar of the National Communication Association. She is also a fellow of the American Academy of Arts and Sciences, the American Academy of Political and Social Science, and the International Communication Association. Her award-winning books include Packaging the Presidency, Eloquence in an Electronic Age, Spiral of Cynicism (with Joseph Cappella), The Obama Victory (with Kate Kenski and Bruce Hardy), and the new Cyberwar, now in a revised second edition.
To buy this writer's work from our bookselling partner, Bookshop, click below. Doing so will also generate income for House of SpeakEasy Foundation – another way we're connecting you, and underserved communities of New York City, with the best writing of today.
BUY NOW