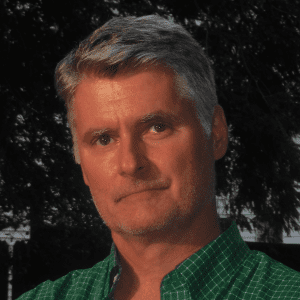 Kevin Mattson
Kevin performed on our virtual stage for Seriously Entertaining on August 18, 2020, speaking on the evening's theme, "Those Were The Days." Watch it below.
Kevin Mattson grew up in the suburban sprawl known as the Washington, D.C. Metropolitan Area. It was here that he first experienced the "punk rock world" that fuelled his formative years. He played in bands, wrote for zines, and became politically active, helping to cofound the organization Positive Force. He now teaches American history at Ohio University and is the author of numerous books that explore the intersection between culture and politics, including Upton Sinclair and the Other American Century, What the Heck Are You Up To, Mr. President?, and We're Not Here to Entertain: Punk Rock, Ronald Reagan, and the Real Culture War of 1980s America.
Purchase this writer's book via our virtual storefront on Bookshop.org, the bookselling platform that supports independent bookstores. A portion of proceeds from all book purchases will go toward helping support SpeakEasy's nonprofit mission and our literary programs on stage, in schools, and on the road with The SpeakEasy Bookmobile.
BUY NOW