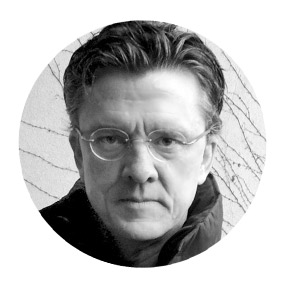 Kurt Andersen
Kurt performed on stage for Seriously Entertaining at City Winery on February 2, 2016, speaking on the evening's theme, "I'll Have Another." Watch it below.  
Kurt Andersen is the author of the novels True Believers, Heyday and Turn of the Century, and co-author of the fictional memoir You Can't Spell America Without ME. His most recent nonfiction books are Evil Geniuses and Fantasyland. Along with work for the screen and theater, Kurt has contributed frequently to The New York Times and Vanity Fair and has been a columnist and critic for The New Yorker, Time, and New York. He was also host and co-creator of Studio 360, the Peabody Award-winning public radio show. He also co-founded and edited Spy magazine and was editor-in-chief of New York, editorial director of Colors, co-founder of Inside, and editor-at-large at Random House. He lives in Brooklyn and serves on the board of the Pratt Institute.
In his own words: "I think of fiction writers like Dr. Frankensteins, meaning they use bits and pieces of friends and family and acquaintances – and themselves — to concoct the artificial humans in their stories."
Purchase this writer's book via our virtual storefront on Bookshop.org, the bookselling platform that supports independent bookstores. A portion of proceeds from all book purchases will go toward helping support SpeakEasy's nonprofit mission and our literary programs on stage, in schools, and on the road with The SpeakEasy Bookmobile.
BUY NOW