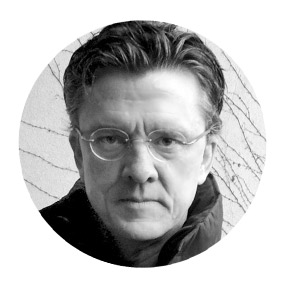 Kurt Andersen
Kurt Andersen is the author of the novels True Believers, Heyday, Turn of the Century and True Believers. Along with essays and works for the screen and theater, Kurt has written for The New York Times and New York, Vanity Fair, The New Yorker and Time. He is also host and co-creator of Studio 360, the Peabody Award winning cultural magazine show produced by Public Radio International and WNYC. As an editor, he co-founded the transformative independent magazine Spy and has served as both editor-in-chief of New York and editor-at-large for Random House. In 2006 he co-founded Very Short List, an online service for cultural connoisseurs who would probably never call themselves "connoisseurs." He is on the board of trustees of the Cooper-Hewitt, and also serves on the board of the Pratt Institute.
In his own words: "I think of fiction writers like Dr. Frankensteins, meaning they use bits and pieces of friends and family and acquaintances – and themselves — to concoct the artificial humans in their stories."
To buy this writer's work from our bookselling partner, Barnes & Noble, click below. Doing so will also generate income for House of SpeakEasy Foundation – another way we're connecting you, and underserved communities of New York City, with the best writing of today.
BUY NOW