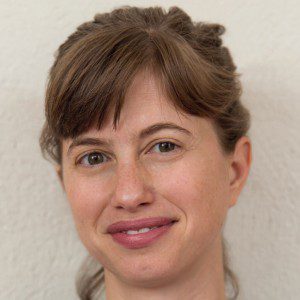 Lauren Hilgers
Lauren performed on stage for Seriously Entertaining at Joe's Pub at The Public Theater on May 22, 2018, speaking on the evening's theme, "No Man's Land."
Lauren Hilgers is a journalist whose articles have appeared in Harper's, Wired, Businessweek, The New Yorker, and The New York Times Magazine. Her new book is Patriot Number One: American Dreams in Chinatown.
In her own words: "I'm a non-fiction writer, so my inspiration largely comes from the people and the world around me. What I strive for, and what I like best, are the stories that fold hard facts—and the larger currents of politics, history, and society—into a narrative arc that has its own momentum, and that do it without needing to overstate or play on the emotions of their readers."
Purchase this writer's book via our virtual storefront on Bookshop.org, the bookselling platform that supports independent bookstores. A portion of proceeds from all book purchases will go toward helping support SpeakEasy's nonprofit mission and our literary programs on stage, in schools, and on the road with The SpeakEasy Bookmobile.
BUY NOW