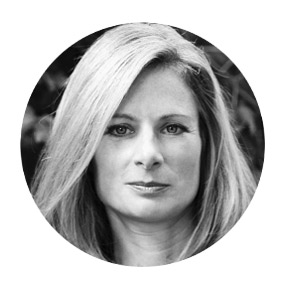 Lisa Randall
Lisa performed on stage for Seriously Entertaining at City Winery on November 1, 2015, speaking on the evening's theme, "Happy Now." Watch it below.
Professor Lisa Randall studies theoretical particle physics and cosmology at Harvard University. Her new book, Dark Matter and the Dinosaurs: The Astounding Interconnectedness of the Universe, illuminates the startling connections between the furthest reaches of space and life here on Earth. Randall's previous books, Warped Passages: Unraveling the Mysteries of the Universe's Hidden Dimensions and Knocking on Heaven's Door: How Physics and Scientific Thinking Illuminate the Universe and the Modern World were both on the New York Times' list of 100 Notable Books of the Year. Randall has also pursued art-science connections, writing a libretto for Hypermusic Prologue: A Projective Opera in Seven Planes that premiered in the Pompidou Center in Paris and co-curating an art exhibit for the Los Angeles Arts Association, Measure for Measure.
In her own words: "There are a lot of interesting and abstract concepts that science is trying to wrap its head around these days…In an opera, or a piece of art…you can get across some of these important concepts in a more interesting fashion."
Purchase this writer's book via our virtual storefront on Bookshop.org, the bookselling platform that supports independent bookstores. A portion of proceeds from all book purchases will go toward helping support SpeakEasy's nonprofit mission and our literary programs on stage, in schools, and on the road with The SpeakEasy Bookmobile.
BUY NOW