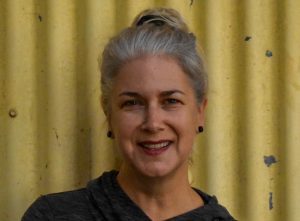 Lydia Millet
Lydia Millet has more than a dozen works of fiction. She has won awards from PEN Center USA and the American Academy of Arts and Letters, and her books have been longlisted for the National Book Award, shortlisted for the National Book Critics Circle Award and Los Angeles Times Book Prize, and named as New York Times Notable Books. Her story collection Love in Infant Monkeys was a Pulitzer Prize finalist. She lives outside Tucson, Arizona.
Photo Credit: Nola Millet
In her own words: "Of course books affect the world. They affect individuals and individuals affect their surroundings and their culture. Books are not wars or new technology, but they reverberate, like everything else."
To buy Lydia's new book, A Children's Bible, click below. Doing so will also generate income for House of SpeakEasy Foundation – another way we're connecting you, and underserved communities of New York City, with the best writing of today.
BUY NOW