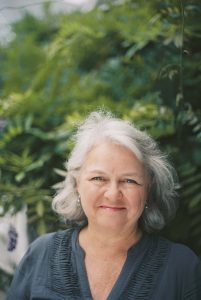 Mary Norris
Mary performed on our virtual stage for Seriously Entertaining on May 27, 2020, speaking on the evening's theme, "All in Due Time."
Mary Norris is the author of Greek to Me: Adventures of the Comma Queen and the New York Times bestseller Between You & Me: Confessions of a Comma Queen, an account of her years in The New Yorker copy department. Originally from Cleveland, she lives in New York.
In her own words: "All in due time, I got to write about Greek mythology, and I came to understand the roles that gods play in our lives. They're not so much remote deities as elements within us. They help us understand ourselves."
Purchase this writer's book via our virtual storefront on Bookshop.org, the bookselling platform that supports independent bookstores. A portion of proceeds from all book purchases will go toward helping support SpeakEasy's nonprofit mission and our literary programs on stage, in schools, and on the road with The SpeakEasy Bookmobile.
BUY NOW