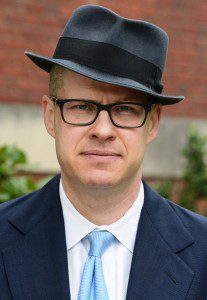 Max Boot
Max performed on stage for Seriously Entertaining at Joe's Pub at The Public Theater on April 16, 2019, speaking on the evening's theme, "The Strength Of Ignorance."
Max Boot is a historian, best-selling author, columnist, and national-security analyst who has been called one of the "world's leading authorities on armed conflict" by the International Institute for Strategic Studies. He is the Jeane J. Kirkpatrick Senior Fellow in National Security Studies at the Council on Foreign Relations, a columnist for the Washington Post, a Global Affairs Analyst for CNN, and author of the books The Savage Wars of Peace: Small Wars and the Rise of American Power, War Made New: Technology, Warfare, and the Course of History, 1500 to Today, the New York Times best-seller Invisible Armies: The Epic History of Guerrilla Warfare from Ancient Times to the Present, and his most recent book is The Corrosion of Conservatism: Why I Left the Right.
In his own words: "Any kind of organized ideology really expects conformity, and people who are in that ideology don't even recognize to the extent to which their thinking is shaped along ideological lines."
Purchase this writer's book via our virtual storefront on Bookshop.org, the bookselling platform that supports independent bookstores. A portion of proceeds from all book purchases will go toward helping support SpeakEasy's nonprofit mission and our literary programs on stage, in schools, and on the road with The SpeakEasy Bookmobile.
BUY NOW