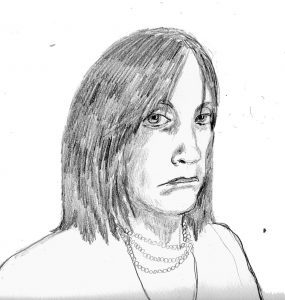 Merrill Markoe
Merrill performed on our virtual stage for Seriously Entertaining on November 17, 2020, speaking on the evening's theme, "Up In Smoke." Watch it below.
Merrill Markoe was the head writer for the original "The David Letterman Show;" the live NBC morning show was recognized with a Daytime Emmy Award. She shared in three Primetime Emmy Awards for Outstanding Writing for a Variety Series for her work on "Late Night with David Letterman." She engineered most of the original concepts and architecture for the ground-breaking late-night talk show and created the segment "Stupid Pet Tricks", as well as "Stupid Human Tricks" and "Viewer Mail." Many of the ideas behind the remote segments outside the studio came from Markoe, who also won a Writer's Guild award for her writing/performing work on HBO's "Not Necessarily the News." She has also written for television shows such as "Newhart," "Sex and the City," and "Moonlighting." Markoe has had a number of columns and written for many periodicals including Rolling Stone, Time, New York Woman, New Woman, US News and World Report, US, People, Esquire, The New York Times, and The Los Angeles Times. She is the author of four books of essays and four novels. Her most recent book is titled We Saw Scenery: The Early Diaries of Merrill Markoe. Her cartoons have appeared in The New Yorker.
Purchase this writer's book via our virtual storefront on Bookshop.org, the bookselling platform that supports independent bookstores. A portion of proceeds from all book purchases will go toward helping support SpeakEasy's nonprofit mission and our literary programs on stage, in schools, and on the road with The SpeakEasy Bookmobile.
BUY NOW