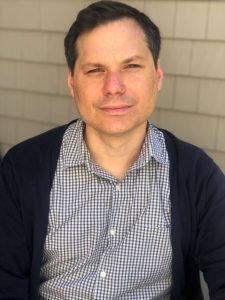 Michael Ian Black
Michael Ian Black is an actor, comedian, and writer who started his career with the sketch comedy show "The State," on MTV, and has created and starred in many other television shows. Movie appearances include "Wet Hot American Summer," "The Baxter," and "Sextuplets."
Black is the author of several books for children, including the award-winning I'm Bored, I'm Sad, and I'm Worried, and the parody A Child's First Book of Trump. His books for adults include the memoirs You're Not Doing It Right and Navel Gazing, and the essay collection My Custom Van. Black also co-authored with Meghan McCain America, You Sexy Bitch.
As a stand-up comedian, Michael regularly tours the country, and he has released several comedy albums. His podcasts include Mike & Tom Eat Snacks, with Tom Cavanagh; Topics, with Michael Showalter; How to Be Amazing; and Obscure.
He lives in Connecticut with his wife and two children.
To buy this writer's work from our bookselling partner, Bookshop, click below. Doing so will also generate income for House of SpeakEasy Foundation – another way we're connecting you, and underserved communities of New York City, with the best writing of today.
BUY NOW