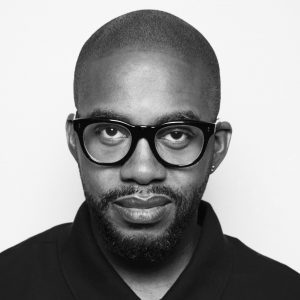 Mitchell S. Jackson
Mitchell S. Jackson's debut novel The Residue Years won The Ernest J. Gaines Prize for Literary Excellence and was a finalist for the Center For Fiction's Flaherty-Dunnan First Novel prize, the PEN/Hemingway Award for First Fiction, and the Hurston / Wright Legacy Award. He is the winner of a 2016 Whiting Award. Jackson's honors include fellowships from TED, the Lannan Foundation, the BreadLoaf Conference, and the Center For Fiction. Jackson is also a well-regarded public speaker on issues of race, social justice, and masculinity. He serves on the faculty of New York University and Columbia University and his narrative nonfiction book Survival Math is forthcoming from Scribner.
In his own words: "Once you realize the characters have a life of their own and you let them do what's right for them, the work opens up."
To buy this writer's work from our bookselling partner, Barnes & Noble, click below. Doing so will also generate income for House of SpeakEasy Foundation – another way we're connecting you, and underserved communities of New York City, with the best writing of today.
BUY NOW