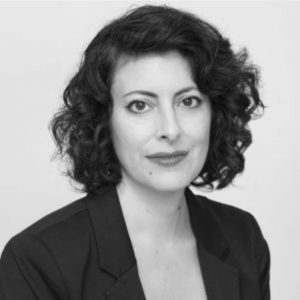 Nadxieli Nieto
Nadxieli performed at a SpeakTogether student matinee at Edward R. Murrow High School in Midwood, Brooklyn, on April 12, 2019, speaking on the theme, "There Goes The Neighborhood." Nadxieli also led a Summer Writing Workshop for SpeakTogether at Talent Unlimited High School in Summer 2019.

Nadxieli Nieto is former Senior Manager of Literary Awards at PEN America. She is on the steering committee of Latinx in Publishing (LxP) and the faculty in the Publishing Certificate Program at CCNY. Her poetry has appeared in publications such as The New York Tyrant, West Wind Review, and Washington Square Review, among others. She is the co-editor of Carteles contra una guerra, which won the Premis Ciutat de Barcelona; and the Gigantic Books series, which includes Gigantic Worlds and Tiny Crimes.
Purchase this writer's book via our virtual storefront on Bookshop.org, the bookselling platform that supports independent bookstores. A portion of proceeds from all book purchases will go toward helping support SpeakEasy's nonprofit mission and our literary programs on stage, in schools, and on the road with The SpeakEasy Bookmobile.
BUY NOW