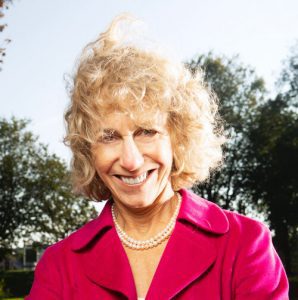 Nancy Sherman
Nancy performed on our virtual stage for Seriously Entertaining on May 25, 2021, speaking on the evening's theme, "I Scream, You Scream." Watch it below.
Nancy Sherman, a distinguished University Professor of Philosophy at Georgetown, writes on ethics and military ethics. She served as the first Distinguished Chair in Ethics at the U.S. Naval Academy and has been a fellow at the Woodrow Wilson International Center. In her book The Untold War, she argues that the wounds of war are not simply physical or even psychological injuries, but also moral injuries. The book draws on her training as both a philosopher and psychoanalyst and is based on interviews with some 40 soldiers, most from the current wars. The Untold War was selected as a recommended "pick" by TIME Magazine and as an "Editors' Choice" by The New York Times. Sherman is the author of a new book Stoic Wisdom: Ancient Lessons for Modern Resilience.
Purchase this writer's book via our virtual storefront on Bookshop.org, the bookselling platform that supports independent bookstores. A portion of proceeds from all book purchases will go toward helping support SpeakEasy's nonprofit mission and our literary programs on stage, in schools, and on the road with The SpeakEasy Bookmobile.
BUY NOW