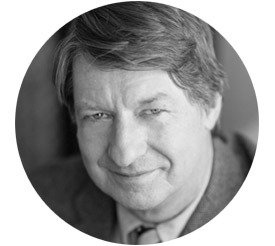 P.J. O'Rourke
P.J. performed on stage for Seriously Entertaining at Joe's Pub at The Public Theater on January 28, 2015, speaking on the evening's theme, "Runnin Wild." Watch it below.
P. J. O'Rourke wrote over twenty books on subjects as diverse as politics and cars and etiquette and economics. Parliament of Whores and Give War a Chance both reached #1 on the New York Times bestseller list. He was an H. L. Mencken Research Fellow at the Cato Institute, a regular panelist on NPR's Wait Wait . . . Don't Tell Me, and editor-in-chief of the web magazine American Consequences. His latest book, A Cry from the Far Middle: Dispatches from a Divided Land, was published in September 2020. He passed away on February 15, 2022.
In his own words: "There is only one basic human right, the right to do as you damn well please. And with it comes the only basic human duty, the duty to take the consequences."
Purchase this writer's book via our virtual storefront on Bookshop.org, the bookselling platform that supports independent bookstores. A portion of proceeds from all book purchases will go toward helping support SpeakEasy's nonprofit mission and our literary programs on stage, in schools, and on the road with The SpeakEasy Bookmobile.
BUY NOW
https://www.houseofspeakeasy.org/the-boom-years-p-j-orourke-on-what-went-wrong-and-right/