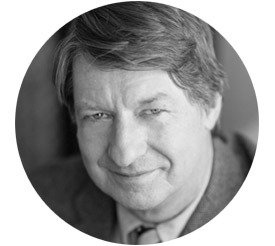 P.J. O'Rourke
P. J. O'Rourke has written twenty books on subjects as diverse as politics and cars and etiquette and economics. Parliament of Whores and Give War a Chance both reached #1 on the New York Times bestseller list. He is also H. L. Mencken Research Fellow at the Cato Institute, a regular panelist on NPR's Wait Wait . . . Don't Tell Me, and editor-in-chief of the web magazine American Consequences. His latest book, A Cry from the Far Middle: Dispatches from a Divided Land will be published in September. He lives in rural New England, as far away from the things he writes about as he can get.
In his own words: "There is only one basic human right, the right to do as you damn well please. And with it comes the only basic human duty, the duty to take the consequences."
To buy this writer's work from our bookselling partner, Bookshop, click below. Doing so will also generate income for House of SpeakEasy Foundation – another way we're connecting you, and underserved communities of New York City, with the best writing of today.
BUY NOW
Click below for more:
https://www.houseofspeakeasy.org/the-boom-years-p-j-orourke-on-what-went-wrong-and-right/