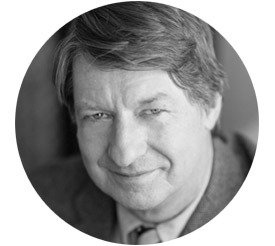 P.J. O'Rourke
P.J. O'Rourke was born and raised in Ohio. He began his satirical career in the 1960s and was editor-in-chief of National Lampoon before spending twenty years reporting for Rolling Stone and The Atlantic Monthly as "the world's only trouble-spot humorist." He's written sixteen books, including his most recent, The Baby Boom: How It Got That Way (And It Wasn't My Fault) (And I'll Never Do It Again). Two of his books, Parliament of Whores: A Lone Humorist Attempts To Explain the Entire US Government and Give War a Chance: Eyewitness Accounts of Man's Struggle Against Tyranny, Injustice, and Alcohol-Free Beer, both reached number one on the New York Times bestseller list. P.J. is a contributing editor at The Weekly Standard and an H. L. Mencken Fellow at the Cato Institute. He's on the editorial board of World Affairs and is a regular panelist on NPR's "Wait Wait… Don't Tell Me!" He lives with his family in New England.
In his own words: "There is only one basic human right, the right to do as you damn well please. And with it comes the only basic human duty, the duty to take the consequences."
To buy this writer's work from our bookselling partner, Barnes & Noble, click below. Doing so will also generate income for House of SpeakEasy Foundation – another way we're connecting you, and underserved communities of New York City, with the best writing of today.
BUY NOW
Click below for more:
https://www.houseofspeakeasy.org/the-boom-years-p-j-orourke-on-what-went-wrong-and-right/