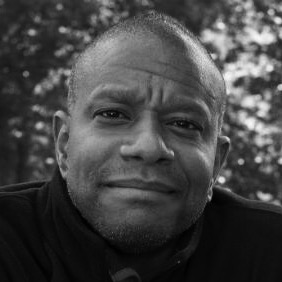 Paul Beatty
Paul performed on stage for Seriously Entertaining at Joe's Pub at The Public Theater on December 6, 2016, speaking on the evening's theme, "Aiding and Abetting."  
Paul Beatty is a poet and novelist. His books include The White Boy Shuffle, Tuff, an anthology of African-American humor called Hokum, Slumberland, and most recently, his novel The Sellout won both the 2015 National Book Critics Circle Award for fiction and the 2016 Man Booker Prize. Beatty is the first American to have won the Man Booker Prize. He lives in New York City.
In his own words: "Don't write about trying to change the world, just write about a changed world or a world that's not changing. Let that do the work."
Purchase this writer's book via our virtual storefront on Bookshop.org, the bookselling platform that supports independent bookstores. A portion of proceeds from all book purchases will go toward helping support SpeakEasy's nonprofit mission and our literary programs on stage, in schools, and on the road with The SpeakEasy Bookmobile.
BUY NOW