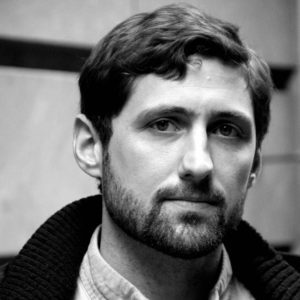 Phil Klay
Phil Klay is a graduate of Dartmouth College and a veteran of the U.S. Marine Corps. He served in Iraq's Anbar Province from January 2007 to February 2008 as a Public Affairs Officer. In 2014 Klay's short story collection Redeployment won the National Book Award for Fiction. In 2015, he received the Marine Corps Heritage Foundation's James Webb Award for fiction, the National Book Critics' Circle John Leonard Award for best debut work, the American Library Association's W. Y. Boyd Literary Award for Excellence in Military Fiction, the Chautauqua Prize, and the 2015 Warwick Prize for Writing.
In his own words: "Putting the story on the page is a product of doubt, not a product of certainty… For me, a story begins with questions far more often than with answers. And even if I do have some very fixed notions at the outset of the story, writing usually complicates those notions or destroys them altogether."
To buy this writer's work from our bookselling partner, Bookshop, click below. Doing so will also generate income for House of SpeakEasy Foundation – another way we're connecting you, and underserved communities of New York City, with the best writing of today.
BUY NOW