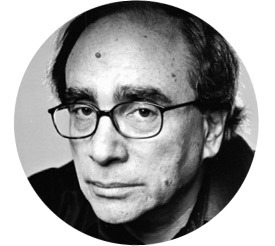 R.L. Stine
R.L. Stine began writing when he was nine and hasn't stopped since. He is one of the best-selling children's writers of all time, with hundreds of millions of books sold worldwide; in the 1990's he was named by USA Today as the best-selling author in America three years running.  After graduating from Ohio State University and moving to New York, he founded a children's magazine called Bananas. His run of classic teen horror novels began in 1986 with Blind Date; titles including Beach House, Hit and Run, The Babysitter, and The Girlfriend followed. His Fear Street series contains over fifty titles about teens facing all kinds of terror. The "Goosebumps" series, which began publication in 1992, was another huge hit around the world, at one point shifting four million books every month, and was made into a successful TV series (1995-8).
In his own words: "Many adults feel that every children's book has to teach them something…. My theory is a children's book… can be just for fun."
To buy this writer's work from our bookselling partner, Bookshop, click below. Doing so will also generate income for House of SpeakEasy Foundation – another way we're connecting you, and underserved communities of New York City, with the best writing of today.
BUY NOW
Click below for more:
https://www.houseofspeakeasy.org/screaming-and-laughing-at-the-same-time-with-r-l-stine/