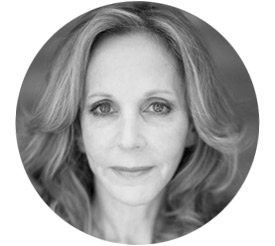 Rebecca Newberger Goldstein
Rebecca Newberger Goldstein is a philosopher and novelist. Her books include The Mind-Body Problem, The Late-Summer Passion of a Woman of Mind, The Dark Sister, Mazel, Properties of Light: A Novel of Love, Betrayal, and Quantum Physics, Strange Attractors, Incompleteness: The Proof and Paradox of Kurt Gödel, Betraying Spinoza: The Renegade Jew who Gave Us Modernity, Thirty-Six Arguments for the Existence of God: A Work of Fiction, and, most recently, Plato at the Googleplex: Why Philosophy Won't Go Away. Among her many awards and fellowships are those from the National Science Foundation, the Whiting, MacArthur, and Guggenheim Foundations, and the Radcliffe Institute for Advanced Study; she has been elected to The American Academy of Arts and Sciences and designated a Humanist Laureate by the International Academy of Humanism. She has taught at Barnard, Columbia, Rutgers, Brandeis, and Trinity College. Goldstein lives in Boston and in Truro, Massachusetts.
In her own words: "I learned…that reason is not cold and without passion. And so I try to write fiction that does justice to this other bliss, to reason's bliss…"
To buy this writer's work from our bookselling partner, Bookshop, click below. Doing so will also generate income for House of SpeakEasy Foundation – another way we're connecting you, and underserved communities of New York City, with the best writing of today.
BUY NOW