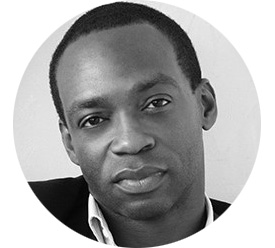 Rowan Ricardo Phillips
Rowan Ricardo Phillips is the author of three books of poems (The Ground, Heaven, and Living Weapon) and two essay collections (The Circuit: A Tennis Odyssey and When Blackness Rhymes with Blackness). His screenplay for the film Clemente, based on Pulitzer-Prize winner David Maraniss' biography of baseball icon Roberto Clemente, is set to be directed by Oscar-winner Ezra Edelman. Phillips' awards include a Whiting Award, a Guggenheim Fellowship, the PEN/Joyce Osterweil Award for Poetry, the Anisfield-Wolf Book Award, the PEN/ESPN Award for Literary Sports Writing, and the Nicolás Guillén Outstanding Book Award. He teaches at Williams College and Princeton University.
In his own words: "The sign on the door of my life hasn't said, Writer. And yet I write. I've always written. But that's because I've always read."
You can purchase this writer's work via our storefront on Bookshop.com, the online bookselling platform that helps support independent bookstores. Doing so will also generate revenue for House of SpeakEasy Foundation and allow us to continue fulfilling our mission of connecting writers and readers, championing the best writing of today.
BUY NOW
Click below for more: