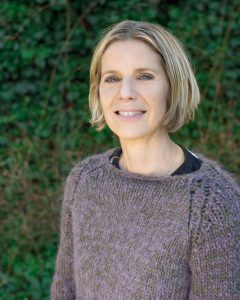 Darcey Steinke is the author of the New York Times Notable memoir Easter Everywhere, as well as five novels. In 2017 Maggie Nelson wrote a foreword for a new edition of Suicide Blonde. With Rick Moody, she edited Joyful Noise: The New Testament Revisited. Her books have been translated into ten languages, and her nonfiction has appeared widely. Her web-story Blindspot was a part of the 2000 Whitney Biennial. She has been both a Henry Hoyns and a Stegner Fellow and Writer-in-Residence at the University of Mississippi, and has taught at the Columbia University School of the Arts, Barnard, The American University of Paris, and Princeton. Flash Count Diary is her most recent book.
On June 18, she will be speaking at House of SpeakEasy's Seriously Entertaining show, The Song Sings Itself, alongside Michael Bronski, Trish Hall, and John Burnham Schwartz.  We spoke to Darcey ahead of the show.
What is your earliest memory involving reading or writing?
I remember going to the Library with my mother when I was three. The dark room with all the books. I had been there with my parents before but now I really wanted my own library card. The librarian said no, I had to be five and this was hard for me. I felt I was being kept away from all the books, the very things I needed most. I remember my mother checking out the picture books I wanted and I remember her reading them to me at home. She must have been doing this for years. But I remember as she read to me, I plotted, I had been turned down this time BUT before too long every book, would be on some level, mine.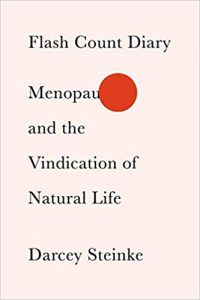 What is your favorite line from your current work?
"Everybody wants to fuck the new monkey."
What is your favorite first line of a novel?
From Han Kang's The Vegetarian "Before my wife turned vegetarian, I'd always though of her as completely unremarkable in every way." I love this book so much!
What advice would you give to aspiring writers?
Read a lot. Follow your curiosities. Try to write every day even if just for an hour.
What writer past or present do you wish you could eat dinner with?
Simone de Beauvoir
What writer do you wish you could share with the world?
I have taught writing for nearly 25 years now and I have had student stories that have really moved me. Even if they are not perfectly written the emotion and struggle inside the story can be electrifying and inspiring. Some get published and some don't. But the stories remain wonderful anyway.
What are you reading right now?
A biography. Simone de Beauvoir by Deirdre Bair
What fictional character do you most closely identify with?
Any of the anti-heroine's Katherine Earnshaw in Wuthering Heights, Sasha in Jean Rhys Good Morning Midnight, I prefer the novels in which the heroine's acts badly!
If you could live inside a fictional world, which one would you choose?
I'm curious about the 1800 and 1900's mostly because of the lack of technology. I feel like I want to say one of Henry James' novel's but there is so much emotional pain in them, while I might like the houses and the furniture I wouldn't like the cruelty and repression. There is a strong wiff of evil in James.
Are there any quotes you use to inspire you?
"The body is not a thing but a situation." Simone de Beauvoir