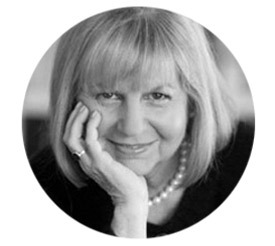 Susan Cheever
American novelist and biographer, Susan Cheever's books include My Name is Bill: Bill Wilson — His Life and the Creation of Alcoholics Anonymous; Home Before Dark, a memoir about her father, John Cheever; Note Found in a Bottle; Treetops: A Memoir; and five novels: Looking for Work, A Handsome Man, The Cage, Doctors and Women, and Elizabeth Cole.
Cheever's biographies include American Bloomsbury: Louisa May Alcott, Ralph Waldo Emerson, Margaret Fuller, Nathaniel Hawthorne, and Henry David Thoreau: Their Lives, Their Loves, Their Work and her latest, EE Cummings: A Life. Cheever became a Guggenheim Fellow in 1983. She is also a member of the Corporation of Yaddo and serves on the Author's Guild Council. In addition to working on her books, she teaches in the Bennington College M.F.A. program and at The New School.
To buy this writer's work from our bookselling partner, Bookshop, click below. Doing so will also generate income for House of SpeakEasy Foundation – another way we're connecting you, and underserved communities of New York City, with the best writing of today.
BUY NOW
Click below for more:
https://www.houseofspeakeasy.org/everything-which-is-natural-which-is-infinite-which-is-yes-susan-cheevers-e-e-cummings-a-life/