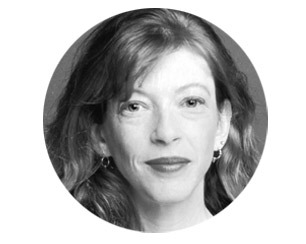 Susan Orlean
Susan performed on stage for Seriously Entertaining at City Winery on January 27, 2014, speaking on the evening's theme, "Plays With Matches." Watch it below.
Susan Orlean is the author of nine books, including The Bullfighter Checks Her Makeup; My Kind of Place; Saturday Night; and Lazy Little Loafers. In 1999, she published The Orchid Thief, a narrative about orchid poachers in Florida, which was made into the Academy Award-winning film, "Adaptation" starring Nicolas Cage and Meryl Streep. Her book, Rin Tin Tin: The Life and the Legend, a New York Times Notable Book, won the Ohioana Book Award and the Richard Wall Memorial Award.  In 2018, she published The Library Book, about the arson fire at the Los Angeles Public Library. It won the California Book Award and the Marfield Prize, was nominated for the Andrew Carnegie Medal, and was a New York Times Notable Book of 2018. Her latest book, On Animals, explores animal-human relationships and was published in 2021. 
Orlean has been a staff writer for the New Yorker since 1992 and has also contributed to Vogue, Rolling Stone, Outside, and Esquire. She has written about taxidermy, fashion, umbrellas, origami, dogs, chickens, and a wide range of other subjects. She was a 2003 Nieman Fellow at Harvard University and a 2014 Guggenheim Fellow. She is currently adapting The Library Book for television. She lives with her husband and son in Los Angeles. 
Purchase this writer's book via our virtual storefront on Bookshop.org, the bookselling platform that supports independent bookstores. A portion of proceeds from all book purchases will go toward helping support SpeakEasy's nonprofit mission and our literary programs on stage, in schools, and on the road with The SpeakEasy Bookmobile.
BUY NOW
https://www.houseofspeakeasy.org/susan-orlean-does-her-own-stunts/
https://www.houseofspeakeasy.org/curtain-call-jan-2014/
https://www.houseofspeakeasy.org/seriously-entertaining-jan-2014/