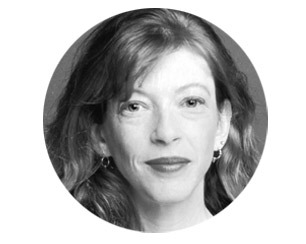 Susan Orlean
Susan Orlean is the bestselling author of eight books, including The Bullfighter Checks Her Makeup; My Kind of Place; Saturday Night; Lazy Little Loafers; and Rin Tin Tin: The Life and the Legend. Her book, The Orchid Thief, was made into the Oscar-wining movie, Adaptation.
Orlean has been a staff writer for the New Yorker since 1992. Her work has also been published in Esquire, Rolling Stone, Outside, Smithsonian, and the New York Times.
Orlean graduated with honors from the University of Michigan and was a Nieman Fellow at Harvard University. In 2012 she received an honorary Doctor of Humane Letters from the University of Michigan.
Orlean has served as a judge for the many prizes including the National Book Awards, the Associated Writing Program literary awards and the Bakeless Prize.
Orlean divides her time between the Hudson Valley, NY and Los Angeles.
To buy this writer's work from our bookselling partner, Barnes & Noble, click below. Doing so will also generate income for House of SpeakEasy Foundation – another way we're connecting you, and underserved communities of New York City, with the best writing of today.
BUY NOW
Click below for more:
https://www.houseofspeakeasy.org/susan-orlean-does-her-own-stunts/
https://www.houseofspeakeasy.org/curtain-call-jan-2014/
https://www.houseofspeakeasy.org/seriously-entertaining-jan-2014/