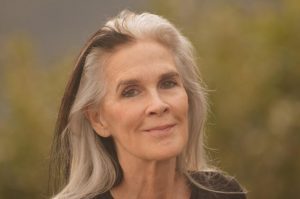 Susanna Moore
Susanna Moore's latest book is a memoir, Miss Aluminum, published in April 2020 by Farrar, Straus & Giroux. Her book Paradise of the Pacific: Approaching Hawaii was longlisted for the 2015 National Book Award for Nonfiction. Her other books include Light Years: A Girlhood in Hawai`i, I Myself Have Seen It: The Myth of Hawai`i, and seven novels including The Life of Objects; One Last Look; In the Cut; and My Old Sweetheart, a 1983 National Book Award Finalist for First Novel. Susanna has lectured and taught at Yale University, NYU's Graduate School, Brooklyn Federal Detention Center, Australia's University of Adelaide and Princeton University. She currently lives in Manhattan.
In her own words: "I am most interested by all that I don't understand, rather than what I do. Don't you think that is true of most writers? Interested in the possible as opposed to the probable?"
To buy this writer's latest work, Miss Aluminum, from our bookselling partner, Bookshop, click below. Doing so will also generate income for House of SpeakEasy Foundation – another way we're connecting you, and underserved communities of New York City, with the best writing of today.
BUY NOW