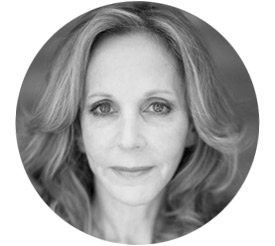 June 15
Rebecca Newberger Goldstein
Rebecca Newberger Goldstein is a philosopher and novelist. Her books include The Mind-Body Problem, The Late-Summer Passion of a Woman of Mind, The Dark Sister, Mazel, Properties of Light: A Novel of Love, Betrayal, and Quantum Physics, Strange Attractors, Incompleteness: The Proof and Paradox of Kurt Gödel, Betraying Spinoza: The Renegade Jew who Gave Us Modernity, Thirty-Six Arguments for the Existence of God: A Work of Fiction, and, most recently, Plato at the Googleplex: Why Philosophy Won't Go Away. Among her many awards and fellowships are those from the National Science Foundation, the Whiting, MacArthur, and Guggenheim Foundations, and the Radcliffe Institute for Advanced Study; she has been elected to The American Academy of Arts and Sciences and designated a Humanist Laureate by the International Academy of Humanism. She has taught at Barnard, Columbia, Rutgers, Brandeis, and Trinity College. Goldstein lives in Boston and in Truro, Massachusetts.
In her own words: "I learned…that reason is not cold and without passion. And so I try to write fiction that does justice to this other bliss, to reason's bliss…"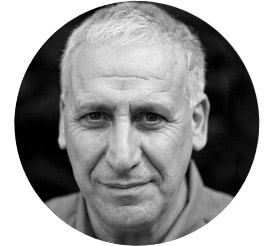 June 15
Edward Hirsch
Edward Hirsch is a celebrated poet whose numerous numerous awards and fellowships include a MacArthur Fellowship, a Guggenheim Fellowship, an Ingram Merrill Foundation Award, a Pablo Neruda Presidential Medal of Honor, the Prix de Rome, and an Academy of Arts and Letters Award. In 2008, he was elected a Chancellor of the Academy of American Poets. Among his books are For the Sleepwalkers, Wild Gratitude, The Night Parade, Earthly Measures, On Love, Lay Back the Darkness, Special Orders, The Living Fire: New and Selected Poems, and his most recent, Gabriel: A Poem. Hirsch is also the author of several works of prose and he has edited many anthologies as well as the series The Writer's World. He has taught at Wayne State University and the University of Houston, and is now president of the John Simon Guggenheim Memorial Foundation.
In his own words: "Poetry takes us deeper into ourselves while opening us up to the larger world, which is inescapable…. Poetry deepens our personhood."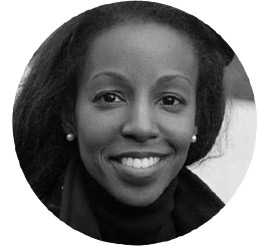 June 15
Sarah Lewis
Sarah Lewis is an Assistant Professor of History of Art and Architecture and African and African American Studies at Harvard University where is she is also a Du Bois Fellow. Her essays on race, contemporary art and culture have been published in many journals as well as The New Yorker, Artforum, Art in America and in publications for the Smithsonian, The Museum of Modern Art, and Rizzoli. She has served on President Obama's Arts Policy Committee and as a Trustee of Creative Time, The CUNY Graduate Center, the Brearley School, and the Andy Warhol Foundation of the Visual Arts. She has also held curatorial positions at The Museum of Modern Art and the Tate Modern. Her acclaimed first book, The Rise: Creativity, the Gift of Failure, and the Search for Mastery, investigates how innovation, discovery, and creative progress are all spurred on by advantages gleaned from improbable foundations. Lewis lives in New York City and Cambridge, MA.
In her own words: "A fuller vision comes from our ability to recognize the fallibility in our current and past forms of sight."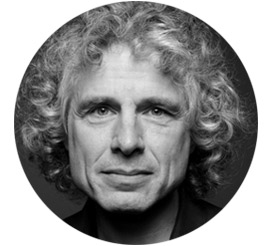 June 15
Steven Pinker
Steven Pinker is an experimental psychologist and one of the world's foremost writers on language, mind, and human nature. Currently Johnstone Family Professor of Psychology at Harvard University, Pinker has also taught at Stanford and MIT. His research on visual cognition and the psychology of language has won prizes from the National Academy of Sciences, the Royal Institution of Great Britain, the Cognitive Neuroscience Society, and the American Psychological Association. He has also received eight honorary doctorates, several teaching awards at MIT and Harvard, and numerous prizes for his books The Language Instinct, How the Mind Works, The Blank Slate, and The Better Angels of Our Nature. He is Chair of the Usage Panel of the American Heritage Dictionary, and often writes for The New York Times, Time, and The New Republic. He has been named Humanist of the Year as well as one of Time magazine's "100 Most Influential People in the World Today." Pinker lives in Boston and in Truro.
In his own words: "Though the scientist's viewpoint is often seen as cold, detached, amoral, I argue…that ultimately it can be more moral than the moralist's. It is not enough to weep over tragedies, even when weeping is appropriate. We should also apply our analytic powers to explicate the motives that lead humans to do destructive things."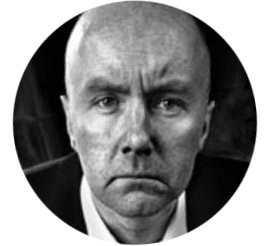 June 15
Irvine Welsh
Irvine Welsh is a novelist, playwright, screenwriter and short story writer. His novel Trainspotting was a smash success which went on to receive as many good reviews as disgusted and outraged ones – a pattern of critical reception that continues to this day. Since Danny Boyle's film adaptation of Trainspotting was released in 1996, Irvine Welsh has remained a controversial figure. In recent years he has become a social commentator on many issues including Scottish independence. His other books include Ecstasy, Filth (which was adapted into a film in 2013), Glue, Porno, The Bedroom Secrets of the Master Chefs, If You Liked School You'll Love Work, Skagboys, The Sex Lives of Siamese Twins, and his most recent, A Decent Ride. Welsh lives in Chicago.
In his own words: "I like uncompromising characters. They are tough to deal with in real life, but great fun in fiction."