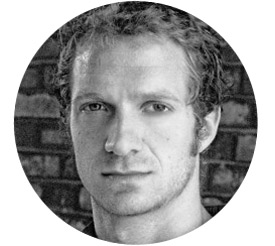 Tom Rob Smith
Tom Rob Smith is a television writer and novelist whose Child 44, the first volume in a trilogy, was longlisted for the Man Booker Prize, won the International Thriller Writers Award for Best First Novel and the CWA Ian Fleming Steel Dagger Award, and was named one of the top 100 thrillers of all time by NPR. Child 44is now a major motion picture produced by Ridley Scott and starring Tom Hardy and Gary Oldman (released April 17). BBC America, BBC Two and Working Title have co-produced his five part miniseries, London Spy, which focuses on an innocent young romantic drawn into a dangerous world of espionage. His latest novel, The Farm, is a psychological thriller about a son caught between his mother and father. Tom lives in London.
In his own words: "There is this sense that people hold things, these secrets, these things inside of them, and that we are shocked when we glimpse them. And often we don't glimpse them. They stay hidden for their whole lives, and when they're sort of glimpsed, there's that moment of real fear."
To buy this writer's work from our bookselling partner, Bookshop, click below. Doing so will also generate income for House of SpeakEasy Foundation – another way we're connecting you, and underserved communities of New York City, with the best writing of today.
BUY NOW
Click below for more:
https://www.houseofspeakeasy.org/life-on-the-farm-a-dark-disturbing-thriller/