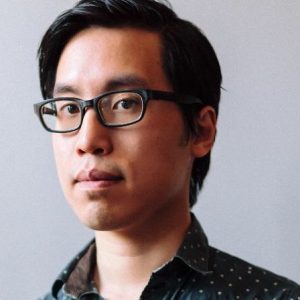 Tony Tulathimutte
Tony Tulathimutte's novel Private Citizens was called "the first great millennial novel" by New York Magazine. A graduate of Stanford University and the Iowa Writers' Workshop, he has written for The New York Times, VICE, The New Yorker, The Atlantic, The New Republic, N+1, Playboy, The Paris Review, Wired, and many others. He has received an O. Henry Award and a MacDowell Fellowship, and appeared as a guest on Late Night with Seth Meyers. Tony recently received a 2017 Whiting Award for fiction.
In his own words: "To try to write your characters in such a way as to avoid or shape any comparisons to you, and worse, to call this empathy, is to forfeit the honesty that readers deserve in lieu of truth."
To buy this writer's work from our bookselling partner, Bookshop, click below. Doing so will also generate income for House of SpeakEasy Foundation – another way we're connecting you, and underserved communities of New York City, with the best writing of today.
BUY NOW