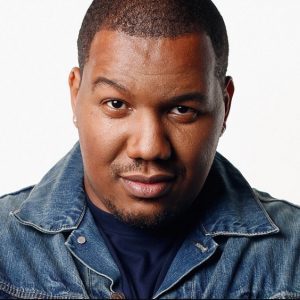 Travon Free
Travon Free is a former Division I college basketball player, stand-up comedian, comedy writer and actor. He has written for The Daily show, for which he won an Emmy Award for Outstanding Writing for a Variety Series in 2015. He recently wrote for HBO's Any Given Wednesday with Bill Simmons. Currently, he co-hosts The Room Where It's Happening: A Hamilton Fan Podcast and writes for Full Frontal with Samantha Bee.
In his own words: "If you really want to devote yourself to this life, it will happen. You just to have to never stop doing it….Write how you want to write because there's a show for your voice, you just have to find it."
To buy this writer's work from our bookselling partner, Barnes & Noble, click below. Doing so will also generate income for House of SpeakEasy Foundation – another way we're connecting you, and underserved communities of New York City, with the best writing of today.