A new feature for 2015, ReadEasy does the hard work so you don't have to.
Twenty minutes ago, I pressed SEND on my new book. NOW what shall I do?

— Joanne Harris (@Joannechocolat) February 22, 2015
Huge congratulations to House of SpeakEasy alumnus Graham Moore! On Sunday night, Graham won the Academy Award for Best Adapted Screenplay for The Imitation Game. In perhaps the best and most moving acceptance speech of the night, he spoke about his experience of living with depression and implored those struggling with it to "stay weird, stay different." After the ceremony (see video, right), he spoke about the challenges and joys of introducing Alan Turing to cinemagoers. Read our review of Graham's first novel, The Sherlockian (Twelve, 2010), and watch his hilarious SpeakEasy appearance, from November 2014, here.
Also, totally read our reviews of Oscar-winning movies Boyhood, Whiplash, and Ida.
Wanna see tomorrow's prize-winners today? Buy tickets for No Return, our next Seriously Entertaining show at City Winery NYC, on March 9. Guests include horror maestro R.L. Stine (who we interviewed here), author and journalist Ben Yagoda (whose new book The B-Side we just reviewed), novelist Ian Caldwell, poet A.E. Stallings, and Colbert Report and SNL writer Meredith Scardino.
Is everyone watching the Oscars? Best line so far: "it takes balls to wear a dress like that."

— Anne Rice (@AnneRiceAuthor) February 23, 2015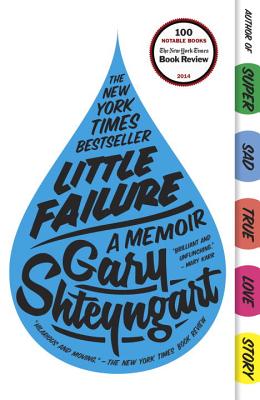 "How swiftly it both dulls the senses and raises your ire": Gary Shteyngart watches Russian TV for a week... "With the exception of fishing, soccer and the Orthodox Church," writes Shteyngart in the New York Times Magazine, "few things are taken more seriously in Russia than Eurovision." This is why, he says, 2014 winner Conchita Wurst, an Austrian drag queen, met with such violent disgust in Russia, a country which refuses "to succumb to the rest of the world's wimpy notions of tolerance." New Year's Eve on Russian TV featured a Wurst impersonator throwing out Hitler salutes and singing "I Will Survive." Shteyngart, emptying the mini bar in a room at the Four Seasons, enjoyed this and much besides in a week spent watching nothing but Russian state TV. "During regular breaks for the news," he finds, "the three networks are indistinguishable in their love of homeland and Putin and their disdain for what they see as the floundering, morally corrupt and increasingly lady-bearded West." In a turning-point year for Russia's international relations -- "the only kids still leaving notes on Russia's locker are Kim Jong-un and Raúl Castro" -- the airwaves alternate absurdist news reports with Home Alone. Gary Shteyngart is the author of Little Failure: A Memoir (Random House, 2014), which we reviewed here. Read more...
.@ardit_haliti You think I should write something where nobody dies? Hmm... it wouldn't be easy. I'm all about the death.

— J.K. Rowling (@jk_rowling) February 18, 2015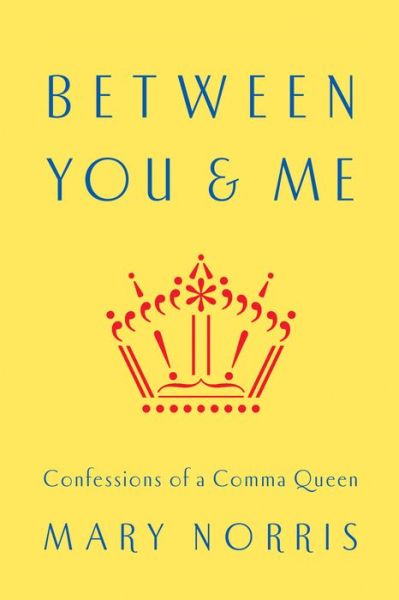 Short Cuts
¶   "I had half a mind to stay in Cleveland and try to marry the boss's son (he raised beef cattle), but I gave up the milk route to get a master's in English at the University of Vermont..." Read Mary Norris on "learning to love the house style" over at The New Yorker ahead of the publication of her book Between You & Me: Confessions of a Comma Queen (Norton, April 2015).
¶   "...as I watched, I realised the film was empty of everything but theory. Freud, Barthes, Woolf, Bloom: the whole history of how we read a text is in 50 Shades of Grey." Melville House's Zeljka Marosevic on the adaptation of E.L. James's controversial novel.
¶   "Journalism was the great Satan" for Anthony Burgess, claims Blake Morrison in this amusing article for the Guardian -- even though at one stage he reviewed 350 books in two years for the Yorkshire Post. "Once there was a muddle over two books that were being dispatched -- the novel that should have gone to Burgess went to our China expert, the book on China to Burgess. The China expert called to alert us to the mistake -- but not before Burgess had filed his copy."
Another fun bumper sticker: DON'T LIKE MY DRIVING? DIAL 1-800-EAT-SHIT.

— Stephen King (@StephenKing) February 25, 2015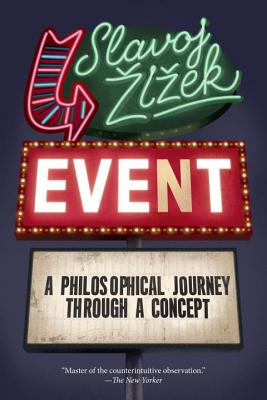 "Je ne suis pas Charlie": Slavoj Žižek on the Paris attacks... "The formula of pathetic identification 'I am …' (or 'We are all …') only functions within certain limits, beyond which it turns into obscenity," writes Žižek in a typically iconoclastic article for the London Review of Books. As always, his pronouncements have an oracular air to them, albeit air that'll likely strike many readers as less than fresh: "the liberal West is so unbearable," he writes, "because it not only practises exploitation and violent domination, but presents this brutal reality in the guise of its opposite: freedom, equality and democracy." The marches in Paris that followed the terrorist attack on the Charlie Hebdo offices in January are the target of especial scorn: "The true Charlie Hebdo gesture would have been to publish on its front page a big caricature brutally and tastelessly mocking this event." In his trademark free-roving style, the "Elvis of cultural theory" thinks aloud about the rise of anti-Semitism in Europe, the evil-twin relationship between human rights and their own suppression, and Islamic conceptions of blasphemy. The prolific Žižek is the author of Event: A Philosophical Journey Through a Concept (Melville House, 2014). Read more...
And finally, Doris Kearns Goodwin on Theodore Roosevelt: In her 2013 book The Bully Pulpit: Theodore Roosevelt, William Howard Taft, and the Golden Age of Journalism (Simon & Schuster, 2013), Goodwin explored both the history of muckraking journalism and the game-changing friendship -- and later enmity -- between Roosevelt and Taft. In this video, she talks about Roosevelt's attitude towards the power of the presidency, and the rise of mass media.
Talk to us on Twitter!