ReadEasy is a new feature for 2015… because you're worth it.
I love Daily Savings Time. No matter what the weather, it makes me feel like spring is here!!!

— Danielle Steel (@daniellesteel) March 10, 2015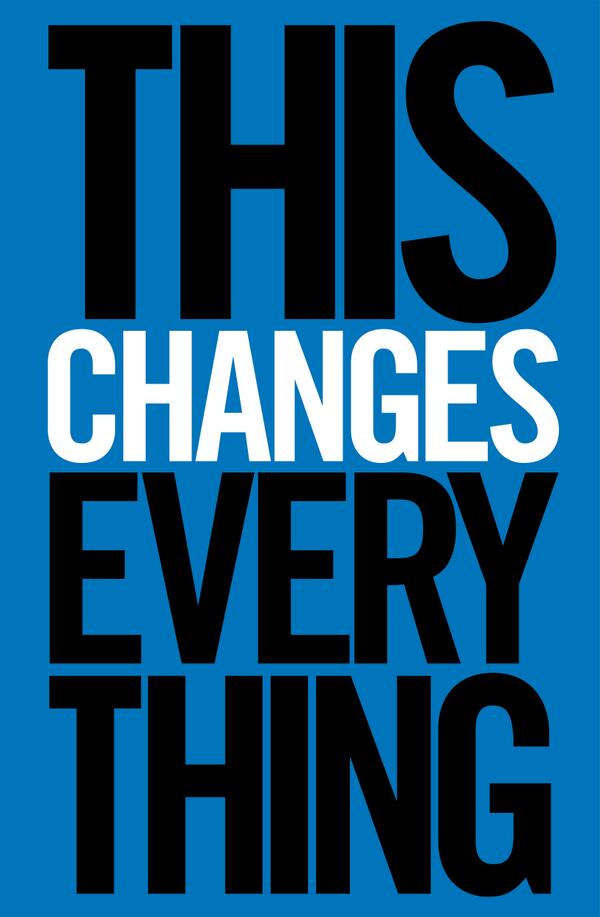 Naomi Klein on climate change… In an edited excerpt from her new book This Changes Everything (Simon & Schuster, 2014) over at the Guardian, Klein debunks a series of clichés about our collective failure to tackle climate change (it's too hard, politically and technologically; we're screwed anyway…) and argues forcefully for action. After all, the stakes, as she points out, couldn't be much higher: "entire nations could be saved from the waves." So, what's wrong with us? It's Klein's contention that "market fundamentalism," the reigning ideology for the entire period of time since the scope of the global-warming threat became apparent, has "systematically sabotaged our collective response to climate change." Globalization and its attendant forces have accelerated global warming and left us in an appalling bind: "the things we must do to avoid catastrophic warming are no longer just in conflict with the particular strain of deregulated capitalism that triumphed in the 1980s. They are now in conflict with the fundamental imperative at the heart of our economic model: grow or die." We are faced with a startling diagnosis: "our economic system and our planetary system are now at war." Naomi Klein's other books include No Logo (2000) and The Shock Doctrine (2007). Read more…
We are absolutely delighted to announce the initial line-up for our April 21 show at City Winery, entitled One Simple Rule. Buy your tickets here.

For anyone who might have missed our midnight announcement, we are utterly thrilled to announce this year's longlist: http://t.co/er8dnZNkS1

— Women's Prize (@WomensPrize) March 10, 2015
Gay Talese returns to Selma… "Selma today is a place expected to carry perhaps more symbolic weight than any small city can bear," writes Talese in The New York Times. Its image, he argues, "seems now eternally tethered to the events of 1965" — a situation that can only have become further entrenched with the success of Ava DuVernay's movie and President Obama's anniversary speech this weekend. The president called Selma "the manifestation of a creed written into our founding documents" — hard not to buckle under that sort of symbolic weight. When Talese spoke to George C. Wallace in 1963, the Alabama governor called New York, where they met, "the citadel of hypocrisy in America," a city that had no right to lecture on equal rights. "I did not have then," confesses Talese, "nor do I have to this day, an African-American neighbor on my block." It's easy, perhaps, to see anniversaries, places and individuals as avatars of social progress. But the truth, in all its complexity, is visible every day, everywhere. Gay Talese's most recent book is The Bridge: The Building of the Verrazano-Narrows Bridge (Bloomsbury, 2014). Read more…
https://twitter.com/johngreen/status/575769151291006976
Short Cuts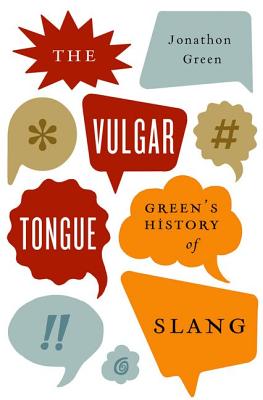 ¶   In his new book, The Vulgar Tongue: Green's History of Slang (OUP, 2014), Jonathon Green answers the question, where and how does slang emerge? Arika Okrent at Mentalfloss gives us a taste of some of Green's choicest morsels (watch your back for a ruffler or a prigman) and makes a strong case for rereading the classic Memoirs of the right villainous John Hall, the late famous and notorious robber.
¶   We know we shouldn't and yet we all judge books by their covers sometimes. But how observant are you, really? Take this Buzzfeed quiz to find out.
¶   From Rand to Saramago to McCarthy (Cormac and Tom), Sam Sacks investigates "The Rise of the Nameless Narrator" in The New Yorker.
¶   Melville House's unconventional, hilarious book trailer for Lynne Truss's new book, Cat Out of Hell (2015).
¶   "My idea was to write a sort of documentary fiction, guided entirely by the facts. Then, not many months in, I came to a point where the facts about a certain episode ran out, and I spent a whole day making things up…" An excerpt from The Paris Review's interview with Hilary Mantel.
It does feel that autocorrect is getting more … insistent?

— James Gleick (@JamesGleick) March 9, 2015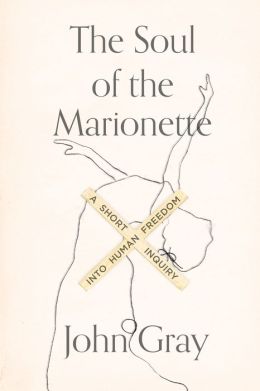 John Gray asks, "What scares the new atheists?" In the Guardian last week, John Gray, who's become a sort of go-to iconoclast on the subject of progress (or the lack thereof), took aim at the so-called new atheists. "Pretty well all secular thinkers now take for granted that modern societies must in the end converge on some version of liberalism," he writes. "Never well founded, this assumption is today clearly unreasonable." In this four-thousand-word article, he addresses what he considers the fallacious elision of atheism, science, and modern liberal values, which he says is "the expression of a liberal moral panic" in the wake of 9/11 and the ongoing success of religious fundamentalism around the world. He is, as ever, a sceptical voice, both in the debate on the philosophical principles of atheism — "it's hard to make any sense of the idea of a universal morality without invoking an understanding of what it is to be human that has been borrowed from theism" — and on the subject of human nature — "It is peaceful coexistence and the practice of toleration that are exceptional." John Gray's new book, The Soul of the Marionette: A Short Inquiry into Human Freedom, will be published by Farrar, Straus and Giroux in May. Read more…
Carry on the conversation with us on Twitter!