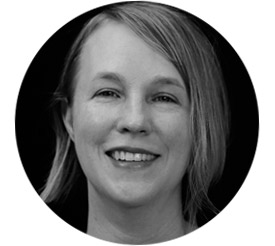 A.E. Stallings
A.E. performed on stage for Seriously Entertaining at City Winery on March 9, 2015, speaking on the evening's theme, "No Return." Watch it below. 
Alicia Stallings, who publishes as A.E. Stallings, is a poet and translator mining the classical world and traditional poetic techniques to craft works that evoke startling insights about contemporary life. Born in 1968, she grew up in Decatur, GA, and was educated at the University of Georgia and Oxford University in Classics. She is the recipient of fellowships from the Guggenheim Foundation and the MacArthur Foundation.
Her poetry has appeared in The Best American Poetry (1994 & 2000) and has received numerous awards, including a Pushcart Prize (Pushcart Prize Anthology XXII), and the Benjamin H. Danks Award from the American Academy of Arts and Letters. Her first collection, Archaic Smile received the 1999 Richard Wilbur Award, and her second collection, Hapax, received the 2008 Poets' Prize. Her verse translation of Lucretius, The Nature of Things, is published by Penguin Classics.
She lives with her husband and child in Athens, Greece where she serves as Director of the Poetry Program at the Athens Centre.
In her own words: "The poet is always just hoping for the next poem."
Purchase this writer's book via our virtual storefront on Bookshop.org, the bookselling platform that supports independent bookstores. A portion of proceeds from all book purchases will go toward helping support SpeakEasy's nonprofit mission and our literary programs on stage, in schools, and on the road with The SpeakEasy Bookmobile.
BUY NOW
https://www.houseofspeakeasy.org/are-you-there-antiquity-its-me-a-e-stallings/