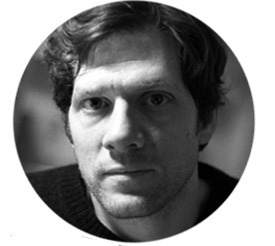 Adam Rapp
Adam Rapp, American playwright, novelist, screenwriter, musician and film director has been the recipient of the Herbert & Patricia Brodkin scholarship, two Lincoln Center Le Compte De Nuoy Awards, a fellowship to the Camargo Foundation in Cassis, France, the 1999 Princess Grace Award for Playwriting, a 2000 Roger L. Stevens Award from The Kennedy Center Fund for New American Plays, a 2000 suite residency with Mabou Mines, the 2001 Helen Merrill Award for Emerging Playwrights, Boston's Elliot Norton Award and was short-listed for the 2003 William Saroyan International Prize for Writing. He was nominated for a Pulitzer Prize for his play Red Light Winter.
He wrote and directed, Winter Passing, starring Ed Harris, Will Ferrell and Zooey Deschanel. He was a creative consultant on the L Wordand wrote for the television series, In Treatment. He is the author of the young adult novels Missing the Piano, The Buffalo Tree, The Copper Elephant, Little Chicago, 33 Snowfish, Under the Wolf, Under the Dog, for which he was short-listed for the Los Angeles Times Book Prize, Punkzilla and The Children and the Wolves.
To buy this writer's work from our bookselling partner, Bookshop, click below. Doing so will also generate income for House of SpeakEasy Foundation – another way we're connecting you, and underserved communities of New York City, with the best writing of today.
BUY NOW
Click below for more:
https://www.houseofspeakeasy.org/adam-rapp-i-dont-think-parents-take-too-well-to-my-books/