"We're going to get very intimate very quickly," promised the evening's first speaker, Tony Award-winning playwright Doug Wright, at the House of SpeakEasy's Altered States at New York's City Winery on September 22. And he wasn't wrong. Obscure Ken Russell movies, Donald Trump's dangerous experiment in democracy, the wars in Iraq and Afghanistan, and the home life of a comedy legend were the stuff of SpeakEasy's latest #SeriouslyEntertaining foray into the world of literary cabaret.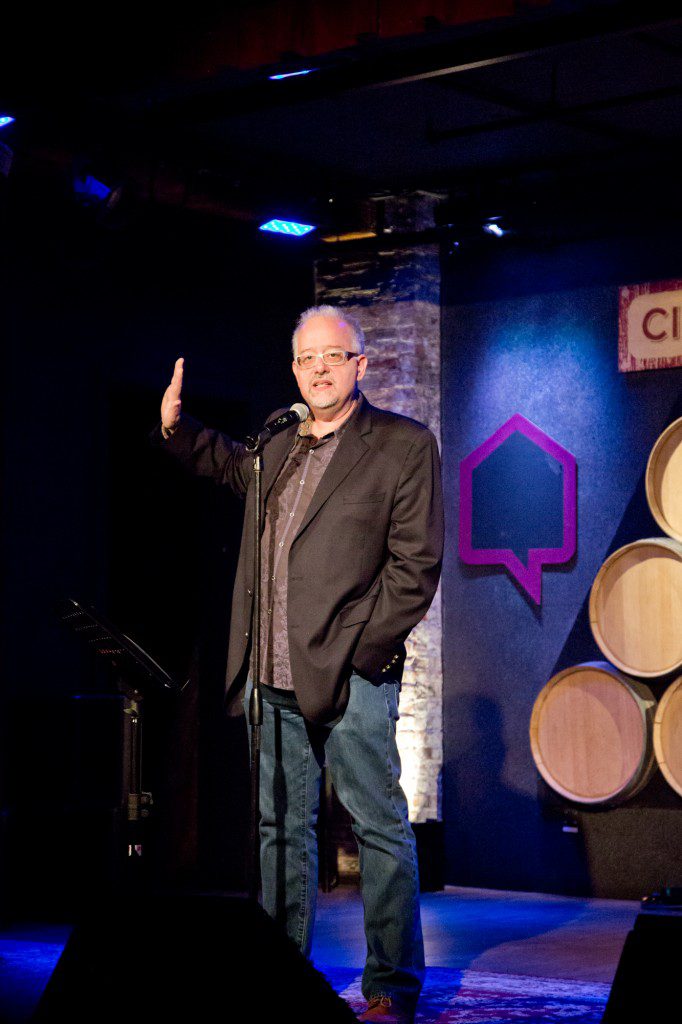 "'Altered States' makes me think of an overindulgence in alcohol or recreational drug use," began Wright, "but there's only one time in my life when I was truly at the mercy of a hostile foreign chemical — and that was adolescence." Puberty, for Wright, unfolded in early-70s Dallas, a time when Mark Spitz's speedos and "fabulous 70s porn moustache" might occasion titillation, anxiety, and confusion for a young man. The guardian angel of Wright's sexual awakening, though, was no Olympic athlete.
The day before his tenth birthday, Wright saw The Homecoming on TV and found himself enchanted by a boy with "a shock of blond hair, big doey eyes, and a mole just like that singer I liked, Peggy Lee. He wasn't good at farming and he didn't like to hunt; he wanted to be a writer." It was, of course, John-Boy Walton.
A twenty-two-page (single-spaced) letter to actor Richard Thomas was dashed off ("it took an entire line of stamps across the top of the envelope to mail it") and a reply swiftly received: "He wrote back on a torn page of an actual Waltons script and enclosed a photo." Wright soon became an expert on all things Richard Thomas. Little could he have conceived, as The Waltons' popularity grew, how his eventual meeting with Thomas would come off…
Read: "Doug Wright and the Erotics of Language", a short essay on Wright's best-known plays, Quills and I Am My Own Wife.
Watch: Doug Wright's hilarious tale in full — including a celebration of our fifty (now-)altered states: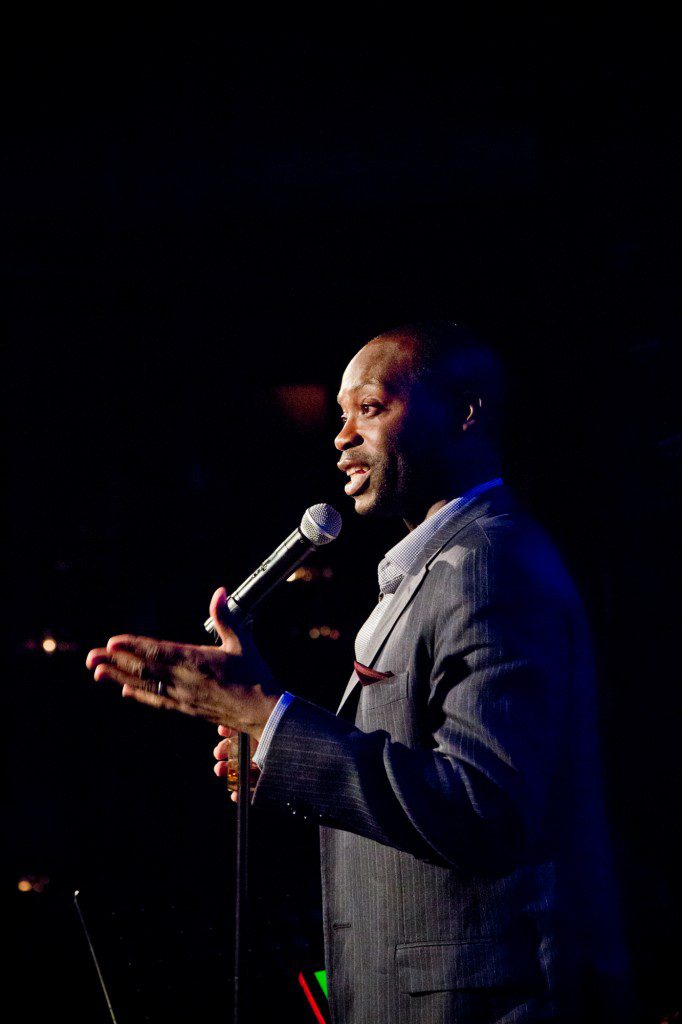 The poet Rowan Ricardo Phillips, who had that week been long-listed for the National Book Award for his new collection Heaven (Farrar, Straus and Giroux), was next up to the plate. The theme for the evening, "Altered States", was for Phillips the Proustian cue to return to the 1980 Ken Russell/William Hurt movie Altered States. Or, more specifically, its sinister, psychedelic trailer.
"It came out in winter 1980, when I was six years old," began Phillips. Too young to see the movie, in fact, and not at all prepared for the trailer's irruption in the middle of Mork and Mindy. "I have a photographic sense of the film. Back in 1980, trailers were very different, as I hope some of you recall. Altered States was a terrifying movie! You had this guy — William Hurt — who was putting himself in an isolation tank after taking drugs to try to find the altered state beyond the baseline of man's being. He became a primitive. He became an ectoplasmic blob of consciousness. He became a ray of light. And he became human again. It was about things I did not have language for at that time. It was about ambition, the limits of the mind, of consciousness. But also body horror. At the limit of the mind, there is a point where the body breaks."
Read: "In Heaven, Everything Is Fine": Our review of Heaven, Phillips's latest collection of poems.
Watch: Phillips on his work ("poetry is how I understand the world"), Shakespeare, and the work of Paddy Chayefsky: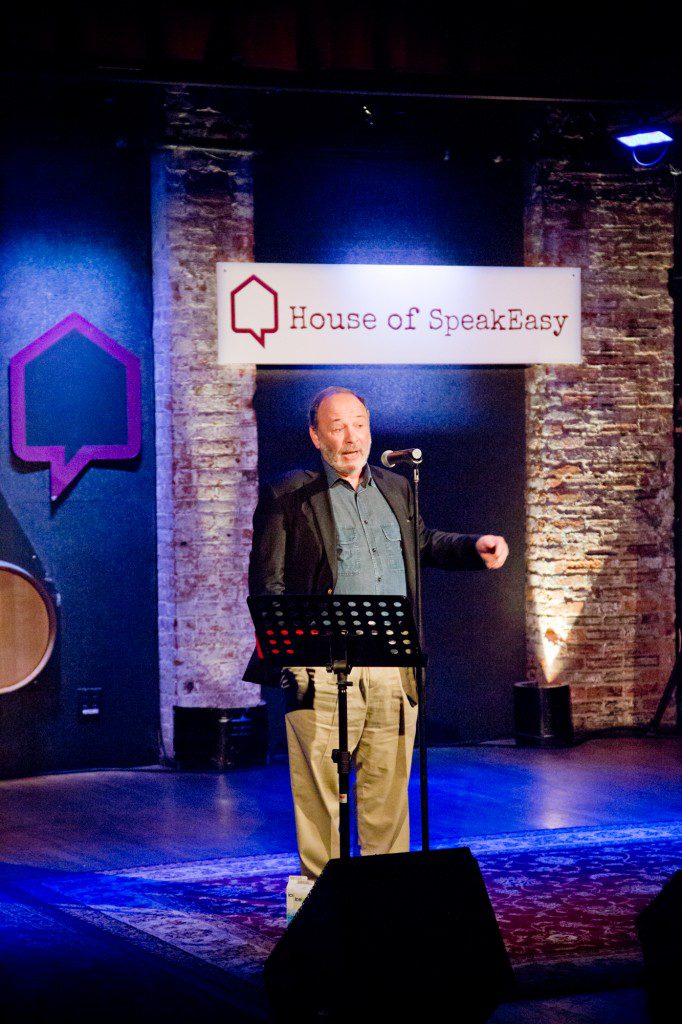 "I was opposed to the war in Iraq," said Joe Klein, "but once we'd done it, I thought we had a responsibility to calm things down a bit." Cutting short his retirement from The New Yorker to write for Time magazine, Klein quickly found himself neck-deep in the politics of the War on Terror. On his visits to Afghanistan and Iraq in the years that followed, his reservations about the war became a subject secondary to a new-found admiration for the work of US soldiers in the conflict zones. In Senjaray, a town west of Kandahar, he watched Captain Jeremiah Ellis in action, "sending out his troops to crowdsource the town — to ask them what they wanted."
"One day I was out in the field with Ellis, and I saw him negotiating with one of the local landowners. He got down, sat on the floor, took off his helmet… his body language was perfect. And I thought, if this guy can do this here, under fire, in a different language, he could go home to Iowa and run for governor."
Klein's new book, Charlie Mike: A True Story of Heroes Who Brought Their Mission Home, tells the story of two men who came home from the war to put their powerful senses of civic duty to the test. "We have a lot to learn from these folks," he continued. "We've lost the habits of citizenship. As I watch Donald Trump, I realize we are conducting this very dangerous experiment: trying to have democracy without citizens. The most important thing these veterans know is that an integral part of citizenship is feeling part of something larger than yourself."
Read: "The New Greatest Generation": our review of Klein's latest, Charlie Mike, which will be published by Simon & Schuster on October 20, 2015.
Watch: Klein's celebration of returning military heroes and his warning to 2016 voters: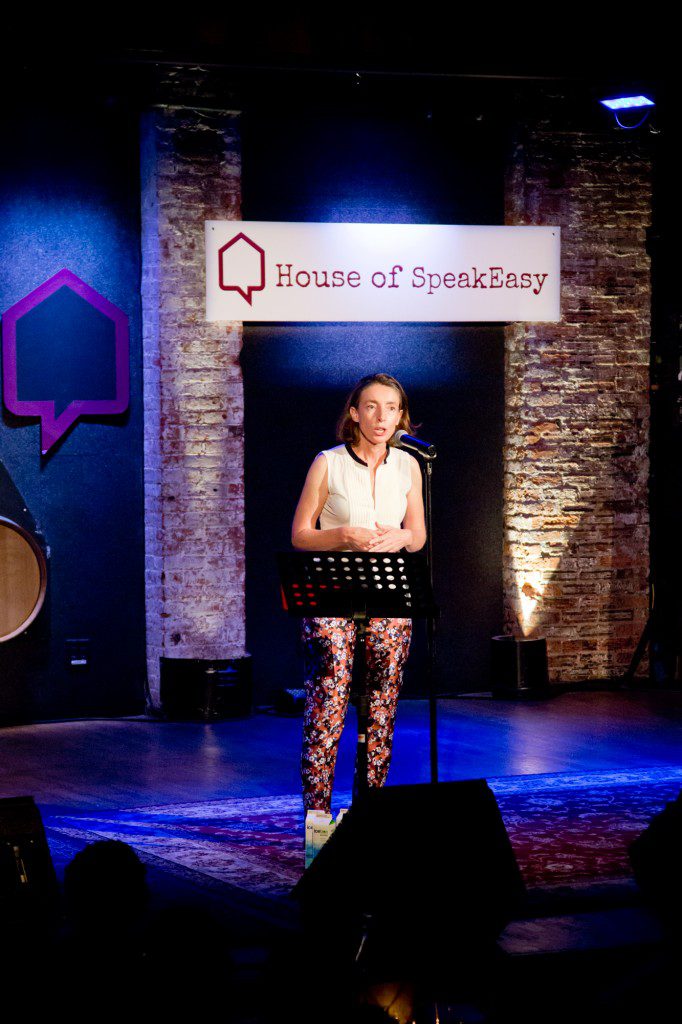 Emma Sky, like Joe Klein, was staunchly anti-war. Nevertheless, when, in 2003, the British government put out the call for volunteers to help administer Iraq following the invasion, she volunteered. Arriving in Basra, she quickly realized that no one was expecting her. "I kinda assumed the British government knew what it was doing; it just hadn't told me," she said. "So I announced I was Emma from England, come to volunteer. I went to Kirkuk and was told I was the senior administrator in the province. I found out the Iraqis took me seriously when insurgents tried to assassinate me in the first week…"
Her initial encounters with the US military, with whom she found herself working very closely, were a little fractious. But over time, her view was to change dramatically. "I learned how to work with the military, to understand them, to speak their language, and to influence them. What was more shocking: I came to like them."
Two years after her first tour, General Ray Odierno asked Sky to return as his political advisor. Later still, General David Petraeus coaxed her back for a third tour. She had developed huge admiration for the US military, for her comrades' commitment to each other and to doing the right thing. "But no amount of hard work on the ground," she argued, "could make up for the poor policies and the lack of national strategy coming out of Washington. They changed the balance of power in Iran's favour… Hundreds of thousands are dead; millions are refugees. Iraq is an altered state. I, like many, am forever altered by the war. A part of me died in Iraq, but another part of me was reborn."
Read: Our review of Emma Sky's The Unraveling: High Hopes and Missed Opportunities in Iraq (PublicAffairs, 2015).
Watch: Sky's moving and #SeriouslyEntertaining tales from her years of service in Iraq: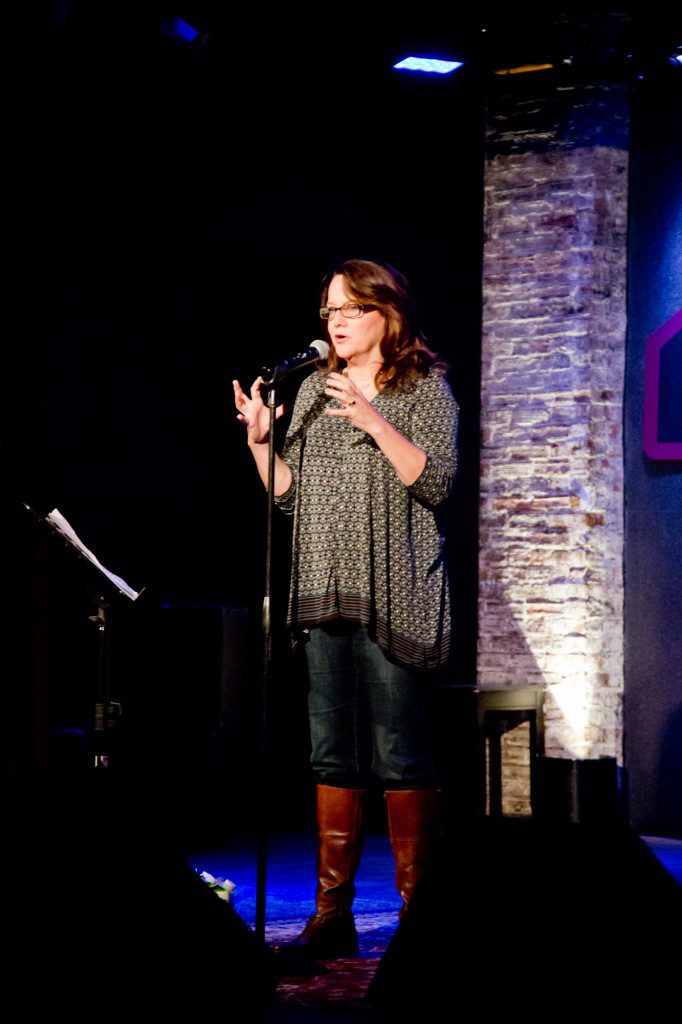 "Being born is an experience of our first altered state. We come from a briney sea of warmth and perfect suspension. And then suddenly there are lights, sounds, and — gasp — breath…" Kelly Carlin, the final speaker of the evening, took us back to the early 70s of Doug Wright's recollection. To Carnegie Hall, more specifically, in 1972. "As we came up from the basement, I began to hear the stomping and the chanting. There were over a thousand people saying my dad's name over and over again. I was surrounded by electricity. There was this aching joy in my chest. I felt so alive."
When your father is George Carlin, perhaps the greatest of the countercultural comedians of the second half of the American century, that buzz never really goes. Though growing up surrounded by drugs can lead to some serious buzzkills, like staying grounded long enough in a literature class to answer questions on The Great Gatsby when you're high on magic mushrooms.
"Katherine asked, what does the moon symbolize? I look at Katherine's feet and they begin sinking into the orange shag carpeting, which is now like an ocean… Ohmygod the earth is liquid, Katherine's liquid, I'm liquid, F. Scott Fitzgerald is liquid, we're all liquid… Suddenly I hear my name being spoken. 'Kelly, what do you think the moon symbolizes?' And my eyes move up Katherine's body, and I look at her blue reptilian face and I say, '… His love … for Daisy?'"
Read: Our review of A Carlin Home Companion: Growing Up With George (St. Martin's Press, 2015).
Watch: Kelly Carlin's very moving (and of course #SeriouslyEntertaining) tale in full:
All photos in this article were taken by the fabulous Carly Gaebe.