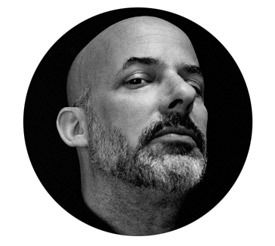 Anton Sword
Anton performed on stage for Seriously Entertaining at City Winery on February 24, 2014, speaking on the evening's theme, "This Is Not A Man." Watch it below.  
Anton Sword draws on glam rock, synthpop, soul, new wave, disco, EDM, psychedelia, and the classical and jazz piano he studied as a kid to create "interesting, musically subtle, tasteful, original, witty music…infectiously rhythmic and impossibly memorable" –neverlearnedtoswim.com. He's been playing and touring NYC and Europe since 2008 (either solo or with his backing band, The We Ours), mostly under the music world's radar, for a coterie of dedicated fans in Brooklyn, Berlin, Switzerland, and other places where tender-hearted bookworms and jaded aesthetes gather.
Sword has self-released three albums (A Sentimental Education, 2008; City of Oblivion, 2010; and Here in the Hurricane, 2012) and is currently releasing a string of singles. 2013 also saw an EP of remixes of his song "The Air" from Detox Recordings by four different international remixers. He was born and raised in New York City and currently lives in Williamsburg, Brooklyn.
https://www.houseofspeakeasy.org/anton-swords-valentines-tracks/