A Cheeky Musical Tribute to Kim Kardashian's Shapely Derrière
Lyrics written and performed by Christopher Mason
at "Seriously Entertaining," presented by House of SpeakEasy
at City Winery NYC, November 17, 2014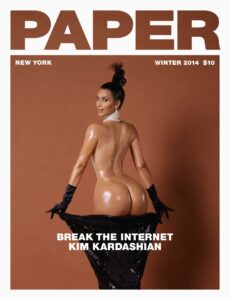 (To the tune of "I Will Survive")
Curvaceous Kim Kardashian
In her latest coup de grâce
Has shown the world the splendor
Of her shapely naked ass!
Emblazoned on the cover,
A sight one can't forget,
It's the bubble butt that boasted
It could "Break the Internet"!
If you're not an ignoramus
And you're culturally aware,
It's been a bumper year
For the ample derrière!
Like those captivating curves
Of thonged Beyoncé, lush and large,
Rivaled by the Anaconda squat
Of Miss Nicki Minaj!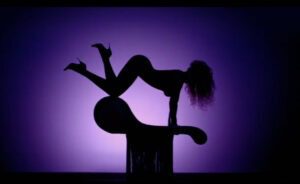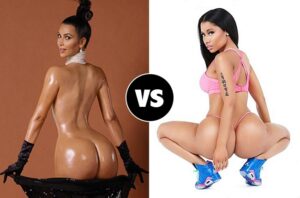 Not since Britain's royal wedding
Has the world been so profuse
In expressing admiration
For a finely formed caboose!
Though Princess Kate looked radiant
With her handsome prince in tow,
'Twas Pippa's bouncing booty
That entirely stole the show!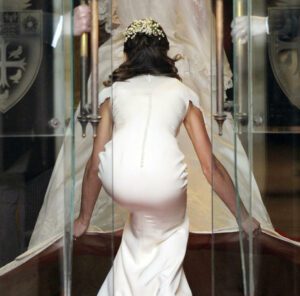 CHORUS:
It's kinda wild,
'Cause who'd have thunk?
Such adulation for those girls
With extra luggage in their trunk!
Now the oiled-up Miss Kardashian,
To her rivals' great despair,
Can claim in all of history
The most tweeted derrière!
Curvy Kim's tremendous assets,
Though astounding, aren't unique,
And in claiming all this glory
She has shown a lot of cheek!
Way back in ancient history
J-Lo's butt was the Big Thing,
Seems that now she's been out-butted
But at least that girl could sing!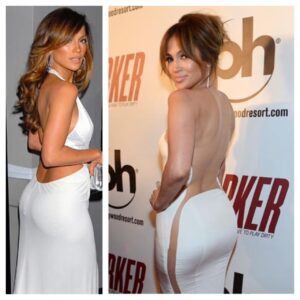 Some say that social media's
The culprit, and to blame
For the spurious reinvention
Of the meaning of true fame,
Where accomplishment's irrelevant
And talent is for hicks,
Fame's quantified on Twitter
By the folks who get most clicks.
(To the tune of "Who Wants To be a Millionaire?")
With brilliant instincts, without fail,
Kim's grabbed the zeitgeist by the tail!
Though she's of course the butt
Of many wild jokes,
This isn't a hoax
She's adored by real folks;
Her many critics may opine:
Kim's latest nudes seem asinine!
Is she concerned, being labeled a freak?—Hardly
She smiles and turns the other cheek!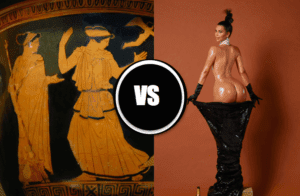 (To the tune of "If They Could See Me Now")
You could conclude this proves
Our current culture's nuts,
Booty worship's strange,
No ifs, or ands, or butts!
When will the old-style values
Bring us some peace?
Those lofty goals embraced
In old Ancient Greece?
Helen of Troy's sweet face
Once launched a thousand ships,
But Kim's caboose has launched
A zillion Twitter clicks!
Though it sure sounds quite deranged,
You best believe it,
'Cause the rules of fame have changed!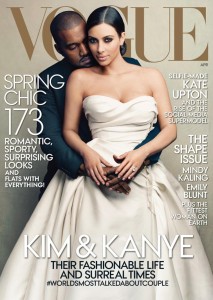 Some point to Anna Wintour
As the real rogue
Enthroning Kim and Kanye
On the front of Vogue,
But that distinction made Kim's
Point of view clear:
There's really no use sitting
Home on your rear!
So seize the moment now,
Before you're some old putz!
Before your drooping buttocks
Look like old cold cuts!!!!!
You too could be a zillionaire,
As Kim has taught us,
If you just flaunt your derrière!