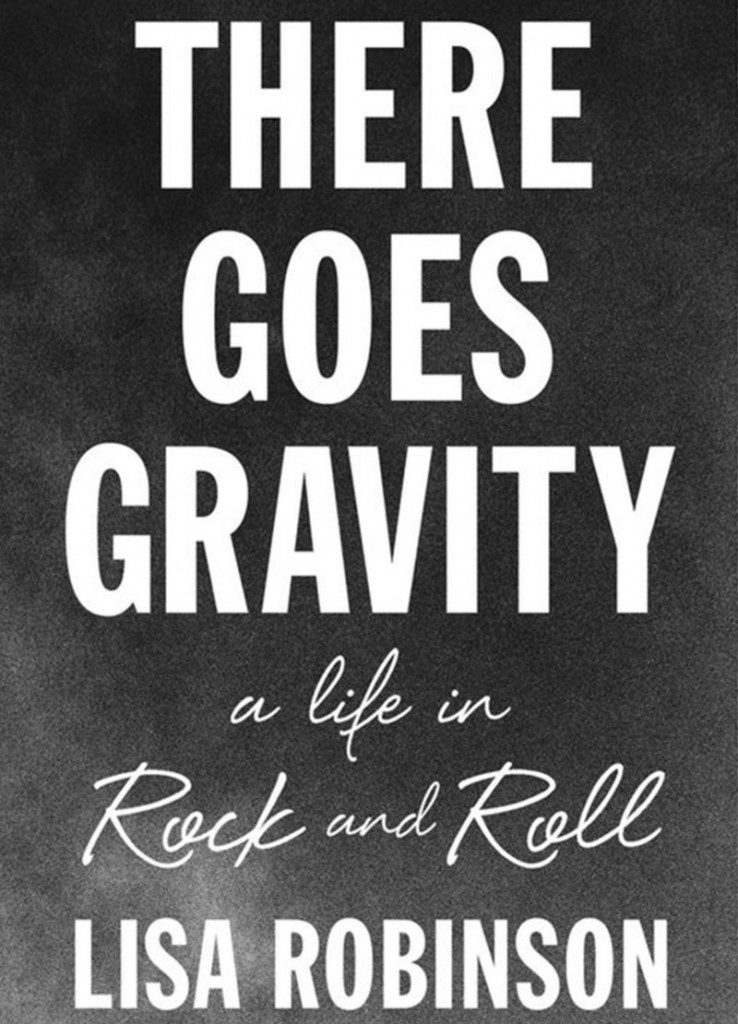 There Goes Gravity: A Life in Rock and Roll
by Lisa Robinson
Riverhead Books, 2014; 368pp
In Cameron Crowe's 2000 movie Almost Famous, the rock critic Lester Bangs offers some elder-brotherly advice to Crowe's young avatar, William Miller, who's about to go on tour with up-and-coming band Stillwater. "You cannot make friends with the rock stars… They're gonna buy you drinks, you're gonna meet girls. They're gonna try to fly you places for free, offer you drugs. I know: it sounds great. These people are not your friends. These are people who want you to write sanctimonious stories about the genius of rock stars. And they will ruin rock and roll and strangle everything we love about it. Because they are trying to buy respectability for a form that is gloriously, and righteously, dumb." Bangs is played by Philip Seymour Hoffman, who dispenses soundbites with the same air of hard-earned wisdom that characterized many of his greatest performances. He's been there, done that, and Patrick Fugit's William is going to discover it all for himself in due course. But even as we watch Bangs' every prophecy animated, we understand also that he's completely wrong. You have to travel the Yellow Brick Road to discover the Wizard behind the curtain.
In Lisa Robinson's blockbuster memoir, There Goes Gravity: A Life in Rock and Roll, we can't be glad enough that she made friends with the rock stars. For a start, the net result is a book with great stories on every page. Lisa playing hide and seek with Michael Jackson. Phil Spector snubbing Martin Scorsese. Patti Smith telling Elton John that she masturbates to his music. Robert Plant revealing that there are times when he wants "to fuck the whole front row." But while her long-lasting friendships with Mick Jagger, Keith Richards, Patti Smith, Bono, Joe Strummer and many more have given her an all-access pass to all sorts of places the cameras never went, she never fawns and she never compromises. Rock and roll is revealed in all its Spinal Tappery.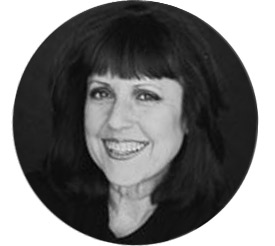 We get the sense, particularly in her conversations with Jagger, that most rock stars understand the importance of journalists to the process of mythmaking. The most vicious rumors, even when heavily disclaimed, find a pseudo-legitimacy once they're in print that transforms them into a kind of truth all their own. This creates a sort of Rashomon effect throughout Robinson's book; the phrase "No one remembers this the same way, but…" becomes the refrain. Given the substances being consumed at the time, and the industrial volumes they came in, this is perhaps unsurprising. But celebrity seems to have its own distorting effect. As John Lennon remarked, "Everything is true and not true about everything. That's one thing I've learned. Both things are both true." Here's Robinson on her time touring with Led Zeppelin:
Whenever I was with the band, most of the drugs, all of the violence, the extreme decadent behavior — whether perpetrated by the band or the crew — was kept away from me. Of course I heard the stories, and I didn't just dismiss them as benign. But I was with them to get a story, not to judge. However, as I've said, when you're not a participant in these activities, you can be, and often are, on a completely different tour.
That's not to say that she missed out on all the fun. There are some fabulous tableaux:
The offstage things I remember were scenarios like Jimmy Page sitting in the dark, on a sofa in a corner suite at New York's Plaza Hotel in 1975 with a cadaverous David Bowie at his side, watching the same fifteen minutes of Kenneth Anger's film Lucifer Rising over and over again — snorting line after line of cocaine. Like that.
Or:
I could not believe what I witnessed in that small, cramped, brightly lit space. Four hairy, sweaty boys, wearing makeup and costumes. It was literally like that line from Spinal Tap: "Do you know how much it will cost to dress the band as animals??" I was appalled that this foursome, dressed as cheap cartoon superheroes, were ripping off the music of the adored New York Dolls. Badly. Without a modicum of wit. I told Neil [Bogart, founder of Casablanca Records] they should be ashamed of themselves.
It was Kiss.
Some of my favorite moments are total throwaways. Kanye West clocking a huge projection of Aung San Suu Kyi at a U2 concert and asking Robinson, "Who's that girl? I don't keep up." A livid John Bonham raging at the rest of Zeppelin when he comes in behind Karen Carpenter in Playboy's drummer poll. The objects in the room where Patti Smith convalesced after falling offstage in 1977: "a 1920s picture of Antonin Artaud… a pearl-heanded stiletto given to her by Dee Dee Ramone… the complete works of the 16th-century Japanese warrior Ninja Han… thirty photos from Jim Morrison's grave…" The New York Dolls' David Johansen on Malcolm McLaren: "Malcolm wasn't really our manager. He was our haberdasher." Lady Gaga holding hands with her mother and crying over an email from a twelve-year-old girl inspired by her to organise a day devoted to anti-bullying.
Celebrities come and go through the revolving door of Robinson's experience. I've always particularly enjoyed reading old guest lists, and There Goes Gravity is a gold mine. For a party Diana Ross hosted for the Rolling Stones in the '70s, the list included: "Barry Diller, George Harrison, Berry Gordy, Sonny Bono, Lou Adler, Ron Kass, Joan Collins, Candice Bergen, Sara Dylan, Joan Didion, Elliott Gould, Sue Mengers, Elton John, Bette Milder, Cat Stevens, Ronee Blakley, Garry Trudeau, the Billy Wilders, the Neil Diamonds, the Swifty Lazars — Stones fans all." For the Clash's first New York show, "well wishers at the Palladium on East 14th Street included Scorsese, Robert De Niro, Bruce Springsteen, Debbie Harry, Nico, Andy Warhol, John Cale and Paul Simon with his then-wife Carrie Fisher." (If you're anything like me, may I sideways-recommend Bob Colacello's Warhol memoir Holy Terror, recently reprinted by Knopf Doubleday.)
But what ultimately shines through the celebrity parties and the cocaine clouds (and the obituaries) is Robinson's enduring passion for the authentic article. She remembers CBGB's at a time when it wasn't "already written about in New York magazine before it had a chance to breathe," a time when "every Tuesday night was New Year's Eve with the New York Dolls." In the mid-2000s, at the height of the Iraq War, it's Eminem, Kanye West and Trent Reznor, all of whom spoke out against President Bush, who provide that old rock and roll buzz for her. Watching Michael Jackson in the posthumously released documentary This Is It, she still sees "a glimpse of the entertainer that was Michael Jackson. He knew if a note was a millisecond off. His head movements, his rhythm, his directions to the band — 'You've got to let it simmer' — here was a man who still had this… thing inside." Despite a forty-five-year career in zero gravity, Robinson remains grounded in what matters most: the music.
Lisa Robinson will appear at our next Seriously Entertaining show, One Simple Rule, at City Winery NYC on April 21. Buy tickets here. You can read Lisa Robinson's Vanity Fair columns here.