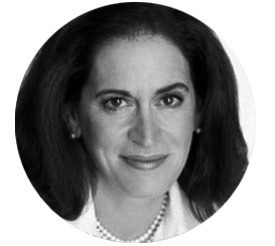 Debora Spar
Debora Spar is the former president of Barnard College and the author of numerous books, including Ruling the Waves: Cycles of Invention, Chaos, and Wealth from the Compass to the Internet and The Baby Business: How Money, Science, and Politics Drive the Commerce of Conception. Her most recent book, titled Wonder Women: Sex, Power and the Quest for Perfection, was published in September 2013.
Spar is a graduate of Georgetown University's School of Foreign Service, and received her doctorate in government from Harvard. She is a member of the Academy of Arts and Sciences and serves as a trustee of the Nightingale-Bamford School and a director of Goldman Sachs. Prior to her position at Barnard, Spar was the Spangler Family Professor of Business Administration and had served as senior associate dean for faculty research and development at Harvard Business School. At Harvard she taught courses on the politics of international business, comparative capitalism, and economic development.
To buy this writer's work from our bookselling partner, Bookshop, click below. Doing so will also generate income for House of SpeakEasy Foundation – another way we're connecting you, and underserved communities of New York City, with the best writing of today.
BUY NOW
Click below for more:
https://www.houseofspeakeasy.org/wonder-women-debora-spar-on-feminism-perfection-and-where-to-next/