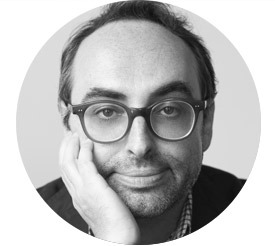 Gary Shteyngart
Gary performed on stage for Seriously Entertaining at City Winery on September 29, 2014, speaking on the evening's theme, "Inside The Lie." Watch it below.
Gary Shteyngart was born in Leningrad in 1972 and came to the United States seven years later. He is the author of the New York Times bestseller Little Failure: a Memoir for the Ages and novel Super Sad True Love Story, which won the Bollinger Everyman Wodehouse Prize and was selected as one of the best books of the year by more than forty news journals and magazines around the world; Absurdistan, which was chosen as one of the ten best books of the year by The New York Times Book Review and Time magazine; and The Russian Debutante's Handbook, winner of the Stephen Crane Award for First Fiction and the National Jewish Book Award for Fiction. His work has appeared in The New Yorker, Travel + Leisure, Esquire, GQ, The New York Times Magazine, and many other publications and has been translated into twenty-six languages.
In his own words: "I am definitely America's tragicomic national ethnic."
Purchase this writer's book via our virtual storefront on Bookshop.org, the bookselling platform that supports independent bookstores. A portion of proceeds from all book purchases will go toward helping support SpeakEasy's nonprofit mission and our literary programs on stage, in schools, and on the road with The SpeakEasy Bookmobile.
BUY NOW
https://www.houseofspeakeasy.org/big-success-in-little-failure/