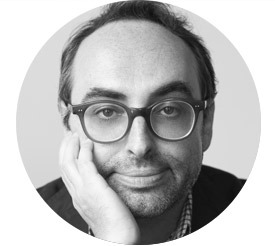 Gary Shteyngart
Gary Shteyngart was born in Leningrad in 1972 and came to the United States seven years later. He is the author of the New York Times best seller Little Failure: a Memoir for the Ages and novels Super Sad True Love Story, which won the Bollinger Everyman Wodehouse Prize and was selected as one of the best books of the year by more than forty news journals and magazines around the world; Absurdistan, which was chosen as one of the ten best books of the year by The New York Times Book Review and Time magazine; and The Russian Debutante's Handbook, winner of the Stephen Crane Award for First Fiction and the National Jewish Book Award for Fiction. His work has appeared in The New Yorker, Travel + Leisure, Esquire, GQ, The New York Times Magazine, and many other publications and has been translated into twenty-six languages.
In his own words: "I am definitely America's tragicomic national ethnic."
To buy this writer's work from our bookselling partner, Bookshop, click below. Doing so will also generate income for House of SpeakEasy Foundation – another way we're connecting you, and underserved communities of New York City, with the best writing of today.
BUY NOW
Click below for more:
https://www.houseofspeakeasy.org/big-success-in-little-failure/