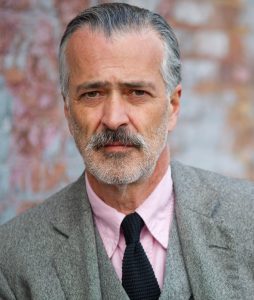 Hooman Majd
Hooman Majd was born in Iran in 1957 but spent his childhood abroad, where his father was posted in Iran's diplomatic service. Following the revolution of 1979, he decided to remain in the US. Before embarking on a writing career, Majd spent many years in the entertainment business, at Island Records, Polygram Records, and at Palm Pictures, where he produced The Cup and James Toback's Black and White. Majd's New York Times bestseller The Ayatollah Begs to Differ was published in 2008, and was followed by The Ayatollahs' Democracy (2010) and The Ministry of Guidance Invites You to Not Stay (2013). As a journalist he has written for many international magazines and newspapers, and has appeared on numerous television and radio programs in the US and abroad. He is a contributor at NBC News, and covered the 2013-2015 Iran nuclear negotiations in Europe (with Ann Curry) for the network. He lives in New York City, and prior to 2014 traveled regularly to Iran. 
In his own words: "It strikes me often while I am in Iran that were Christian evangelicals to take a tour of Iran today, they might find it the model for an ideal society they seek in America."
To buy this writer's work from our bookselling partner, Bookshop, click below. Doing so will also generate income for House of SpeakEasy Foundation – another way we're connecting you, and underserved communities of New York City, with the best writing of today.
BUY NOW
Click below for more:
https://www.houseofspeakeasy.org/hooman-majd-interview/
https://www.houseofspeakeasy.org/a-year-in-tehran/