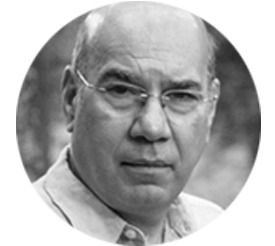 Jay Parini
Jay performed on stage for Seriously Entertaining at City Winery on May 20, 2014, speaking on the evening's theme, "Ink Runs Dry."
Jay Parini is a poet, novelist, biographer, and critic. His six books of poetry include New and Collected Poems: 1975-2015. He has written eight novels, including The Damascus Road, Benjamin's Crossing, The Apprentice Lover, The Passages of H.M., and The Last Station. The latter was made into an Academy Award-nominated film starring Helen Mirren and Christopher Plummer. He has written biographies of John Steinbeck, Robert Frost, William Faulkner, and Gore Vidal.
Parini's latest work is his biographical novel Benjamin's Crossing, which details the life of German-Jewish critic and philosopher Walter Benjamin in the 1940s. Other works include Borges and Me: An Encounter, Jesus: The Human Face of God, Why Poetry Matters, and Promised Land: Thirteen Books that Changed America. He writes for various publications, including the New York Times and the Guardian. 
Purchase this writer's book via our virtual storefront on Bookshop.org, the bookselling platform that supports independent bookstores. A portion of proceeds from all book purchases will go toward helping support SpeakEasy's nonprofit mission and our literary programs on stage, in schools, and on the road with The SpeakEasy Bookmobile.
BUY NOW
https://www.houseofspeakeasy.org/jay-parini-and-the-gradually-realizing-kingdom-of-god/