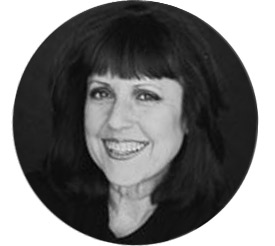 Lisa Robinson
Lisa performed on stage for Seriously Entertaining at City Winery on April 21, 2015, speaking on the evening's theme, "One Simple Rule." Watch it below.
As a contributing editor and author of countless cover stories for Vanity Fair, a longtime columnist for the New York Post, and editor of several rock magazines, Lisa Robinson has been called rock journalism's ultimate insider. A pioneering female journalist in a male-dominated world that rarely allowed women any respectable access, she earned and maintained the esteem of a host of top musicians. Her memoir, There Goes Gravity, which draws on her interviews, journals, notes, and memories, is more than a distillation of behind-the-scenes-details and revealing stories; it is also a journey through the last forty years of music history. As The New York Times proclaimed, "There Goes Gravity aims to entertain, but it also illuminates." Her most recent explores the lives of many iconic female musicians, and Robinson's own experiences working with them in her career. It is called Nobody Ever Asked Me About the Girls: Women, Music and Fame, and was published in 2021. Robinson lives in New York.
In her own words: "…I could absolutely match any of these boys in terms of musical knowledge. But they were serious critics. I was interested in the personalities; I was interested in the clothing. I was interested in the style, years before MTV made style a big deal."
Purchase this writer's book via our virtual storefront on Bookshop.org, the bookselling platform that supports independent bookstores. A portion of proceeds from all book purchases will go toward helping support SpeakEasy's nonprofit mission and our literary programs on stage, in schools, and on the road with The SpeakEasy Bookmobile.
BUY NOW