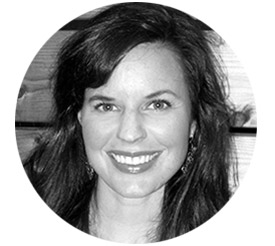 Meredith Scardino
Two-time Emmy award-winning writer Meredith Scardino has put words in the mouths of the greats of late night television for over ten years. She is best known for her work on The Colbert Report where she was the only female writer. A native Philadelphian, Meredith moved to New York to pursue an MFA in painting at Parsons The New School for Design, where she earned extra income working for talented cartoonists including the highly regarded Bill Plympton. Her work was noticed by a VH1 executive and she was offered at job on the show Best Week Ever. Her ascent up the variety show ladder included a stint on Late Night With David Letterman and her Emmy win for The Colbert Report, and has recently landed her a position as Executive Story Editor on the Netflix series Unbreakable Kimmy Schmidt, produced by Tina Fey and Ellie Kemper.
Scardino's career has often meant writing over 100 jokes a day but one topic that is off-limits is her hometown. She visits Philadelphia often.
In her own words: "I think there are plenty of opportunities (for women)… keep writing and get your work into the right hands… I love the atmosphere where I work."
To buy this writer's work from our bookselling partner, Barnes & Noble, click below. Doing so will also generate income for House of SpeakEasy Foundation – another way we're connecting you, and underserved communities of New York City, with the best writing of today.
BUY NOW
Click below for more:
https://www.houseofspeakeasy.org/i-dont-believe-comedy-has-limits-an-interview-with-the-unbreakable-meredith-scardino/