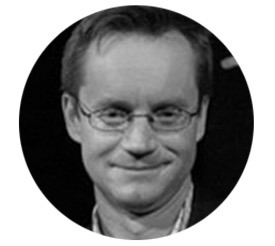 Michael Riedel
Michael performed on stage for Seriously Entertaining at Joe's Pub at The Public Theater on February 24, 2014, speaking on the evening's theme, "Are You For Sale." Watch it below.
Michael Riedel is the theater columnist for the New York Post and co-host of the popular PBS show Theater Talk, which is syndicated throughout the country. He appears regularly on Imus in the Morning and The Mark Simone Show. He also played himself – brilliantly! – on the NBC-TV series Smash. He is currently working on a book for Simon & Schuster about Broadway and New York City in the 1970s and '80s.
Purchase this writer's book via our virtual storefront on Bookshop.com, the bookselling platform that supports independent bookstores. A portion of proceeds from all book purchases will go toward helping support SpeakEasy's nonprofit mission and our literary programs on stage, in schools, and on the road with The SpeakEasy Bookmobile.
BUY NOW
https://www.houseofspeakeasy.org/the-bon-mots-of-michael-riedel/