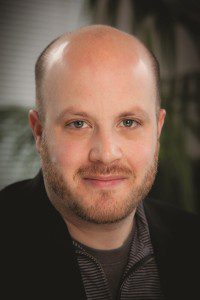 David Enrich is the Gerald Loeb Award-winning Finance Editor of The New York Times. He previously was Financial Enterprise Editor of The Wall Street Journal, heading an elite investigative unit at the paper. Enrich is the author of The Spider Network: The Wild Story of a Math Genius, a Gang of Backstabbing Bankers, and One of the Greatest Scams in Financial History.
David is speaking at House of SpeakEasy's Seriously Entertaining show on March 20th, themed A Matter of Time, alongside Duncan Hannah, Stefan Merrill Block, and Joselin Linder. We spoke to David ahead of the show…
Describe your current project: It's top secret. Sorry!
What is your earliest memory involving reading or writing? Being mildly terrified of the creepy characters in Dr. Seuss's Happy Birthday to You!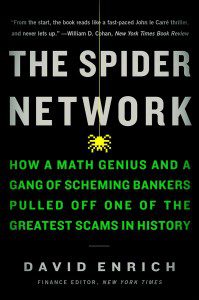 What is your favorite first line of a novel? "Many years later, as he faced the firing squad, Colonel Aureliano Buendía was to remember that distant afternoon when his father took him to discover ice." —Gabriel García Márquez, One Hundred Years of Solitude.
What advice would you give to aspiring writers? Only write about things you find interesting. If you're bored, readers will be, too.
What writer past or present do you wish you could eat dinner with? Bruce Springsteen.
What are you reading right now? Little Failure by Gary Shteyngart.