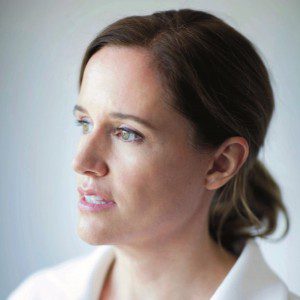 Heather Havrilesky is the author of How to Be a Person in the World and the memoir Disaster Preparedness. She writes the "Ask Polly" column for New York Magazine, and has written for The New Yorker, The Atlantic, The New York Times Magazine, and NPR's All Things Considered, among others. She was Salon's TV critic for seven years. She lives in Los Angeles with her husband and a loud assortment of dependents, most of them nondeductible.
On October 27, she will be speaking at House of SpeakEasy's Seriously Entertaining show, Dazed and Confused, alongside Raymond Villareal, Reyna Grande, and Tarfia Faizullah. We spoke to Heather ahead of the show.
What is your earliest memory involving reading or writing?
This isn't my earliest memory, but I read The Sheltering Sky by Paul Bowles on a train from Durham to Philadelphia a few weeks after my dad died, and it was one of the most engrossing and surreal reading experiences I can recall.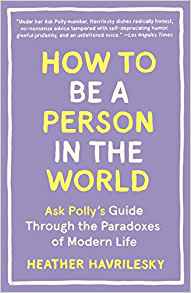 What is your favorite line from your current work?
"I toss a wet dick across the grass for hours."
What advice would you give to aspiring writers?
As a writer, you never really arrive anywhere. Instead of treating writing as a means to an end, you have to savor the work itself and treat it as a luxury. Cultivating your relationship to your work and learning to enjoy it are incredibly important, because the work is all you have.
What are you reading right now?
Good and Mad by Rebecca Traister
Are there any quotes you use to inspire you?
"When a woman tells the truth, she is creating the possibility for more truth around her." – Adrienne Rich