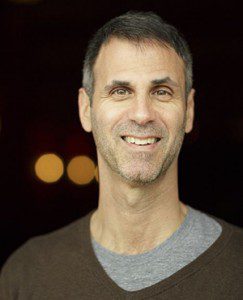 Steve Almond is the author of ten books of fiction and non-fiction, including The New York Times bestsellers Against Football and Candyfreak. His short stories have appeared in Best American Short Stories, Best American Erotica, Best American Mysteries, and the Pushcart Prize anthologies. His journalism and essays have appeared in The New York Times Magazine, The New York Times Book Review, and elsewhere. He writes the Sweet Spot column for The New York Times with his pal Cheryl Strayed.
On November 16, he will be speaking at House of SpeakEasy's Seriously Entertaining show, The Virtue of Vices, alongside Ingrid Rojas Contreras, Alex Segura, and Cutter Wood. We spoke to Steve ahead of the show.
What is your favorite first line of a novel?
"It was the best of times, it was the worst of times." —A Tale of Two Cities, by Charles Dickens
What advice would you give to aspiring writers?
Outlast your doubt.
What writer do you wish you could share with the world?
Per Olov Enquist.
What are you reading right now?
Stoner, by John Williams.
Are there any quotes you use to inspire you?
"Love is a human act of becoming." —Stoner, by John Williams