We don't believe in fate at the House of SpeakEasy but there was something of the pathetic fallacy in last week's show, Summertime Blues, falling as it did at the start of a gloomily tropical week in New York City. Fortunately, we had all the right ingredients to dispel any seasonal mooning. Our spring/summer finale featured Sarah Lewis, Rebecca Newberger Goldstein, Irvine Welsh, Laura Michelle Kelly, Edward Hirsch, and Steven Pinker, plus a whole lotta painting, philosophy, burger-flipping, poetry, and first dates.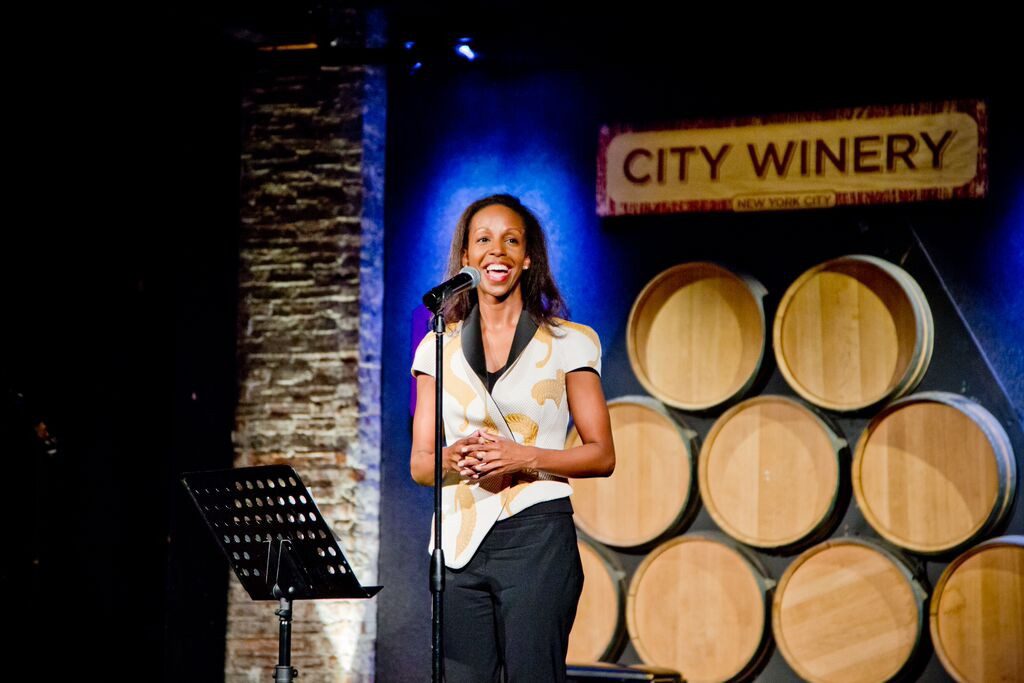 Sarah Lewis, first up, took us back into the past. Her grandfather, Shadrach Emmanuel Lee, a bassist who played with Lionel Hampton and Count Basie, turned to the arts in high school, when he "asked his teacher where African-Americans were in the history books. And his teacher had told him," Lewis continued, "that we had done nothing to merit inclusion. For his repeated insistence on asking that question, he was expelled from high school."
"He certainly is not alone in being inspired on to creative heights through the adversity borne by the foundations of his own life. My grandfather inspired me to consider this phenomenon more closely. I was so inspired that I wrote an entire book about it, entitled The Rise." (Read our review of The Rise here).
"At the end of my grandfather's life, my mother gave me the contents of his will that were meant for me. It was two items: a set of oil pastels, dried out, not able to be used; and a set of drawing paper. It was yellow and faded. The edges were torn. And in that moment I understood what he was saying to me: that whenever we face creative freedom or blankness, we are in lineage. Whenever we look at freedom, we must understand that it is not simply free. From him I understood just how much labor was involved to give me the freedom that I have now… Freedom is just a disguise for a very soulful labor that, when enacted, can lead to a fully contributory life."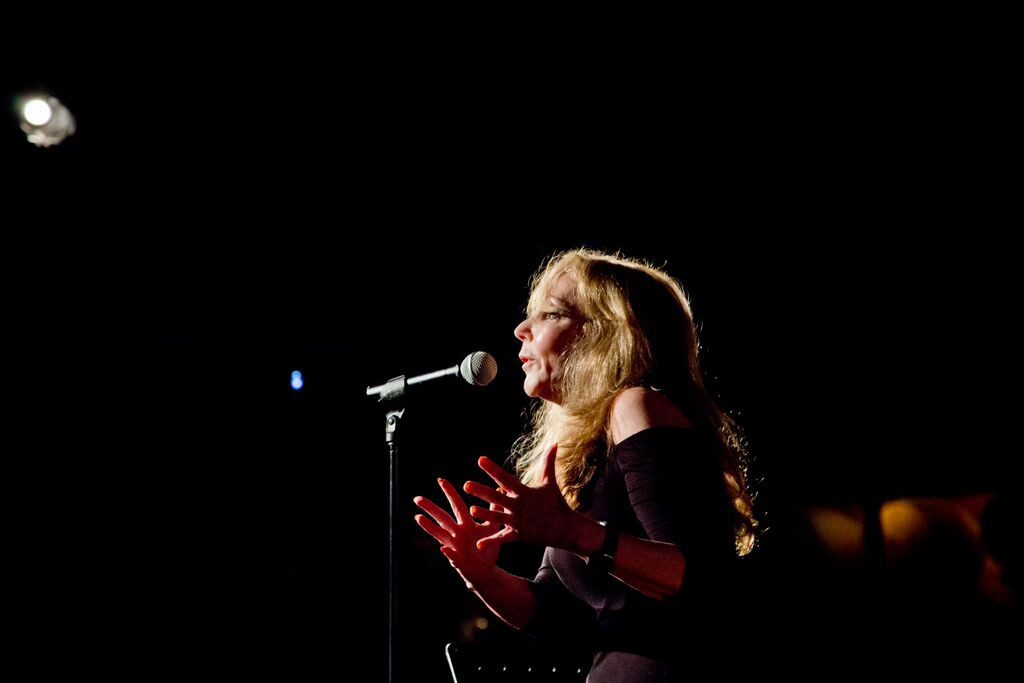 "I'm incredibly nervous because, for the first time in my life, I'm going to tell a personal story," began philosopher-novelist Rebecca Newberger Goldstein. "It's about the summer of 1957…"
It was the summer after the Hungarian revolution. During the chaos, a couple of Goldstein's relatives slipped across the border and made it to White Plains, New York.
"Everything about them fascinated me. I loved to hear the language they spoke to each other, and I would try to imitate this language when I was by myself.  It sounded to me like the secret language of mermaids; it was filled with watery music…"
Years later, she came to realize that this early encounter with one of her Hungarian "cousins" had turned out to be extremely significant. "Of course I had never told him that the reason I had become a philosopher was because of him, standing there in my father's old brown suit, in our living room, bringing all of these questions into our house… The questions I spent the rest of my life trying to answer."
Watch Rebecca's story in full here.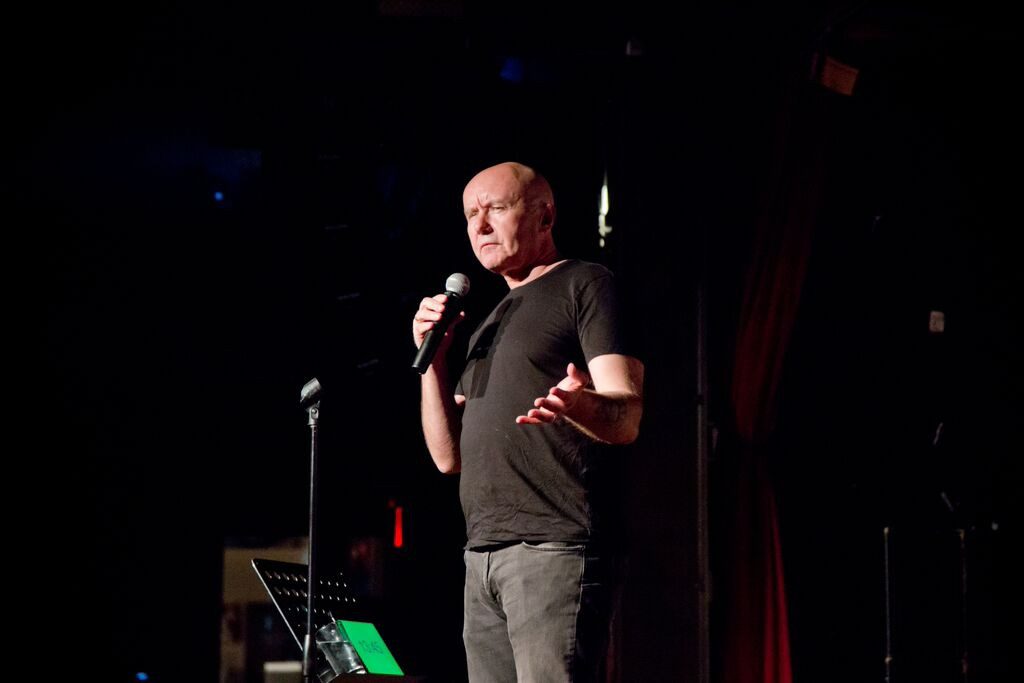 "I'm actually gonna lower the tone and put you off your food," began Irvine Welsh, with purpose. "I wanna take you back to one summer in the eighties… I was a fledgling short-order cook. I was having a bit of a rough time in life. My long-term girfriend had packed me in. I was kind of couch-surfing, I was taking a lot of drugs, I was a bit unkempt in my personal appearance. My personal hygiene wasn't all it could have been. So I was perfectly cut out to work in catering in Britain in the 1980s…"
Welsh found himself working in a catering van for his cousin. One day, "this horrible little bastard in a suit" came by — "he just looked like an official from the Edinburgh district council… he flashes me his card and says, 'This place is an absolute disgrace. You are an absolute disgrace. This is the most vile, infested piece of nonsense I've ever seen, and if you don't clean this up in two weeks, your licence is gone.'"
Without ruining Welsh's story, which you can watch in full here, let's just say that an awful lot of effort is nearly undone by a rogue STD, and you won't be ordering a burger from a street vendor for a while.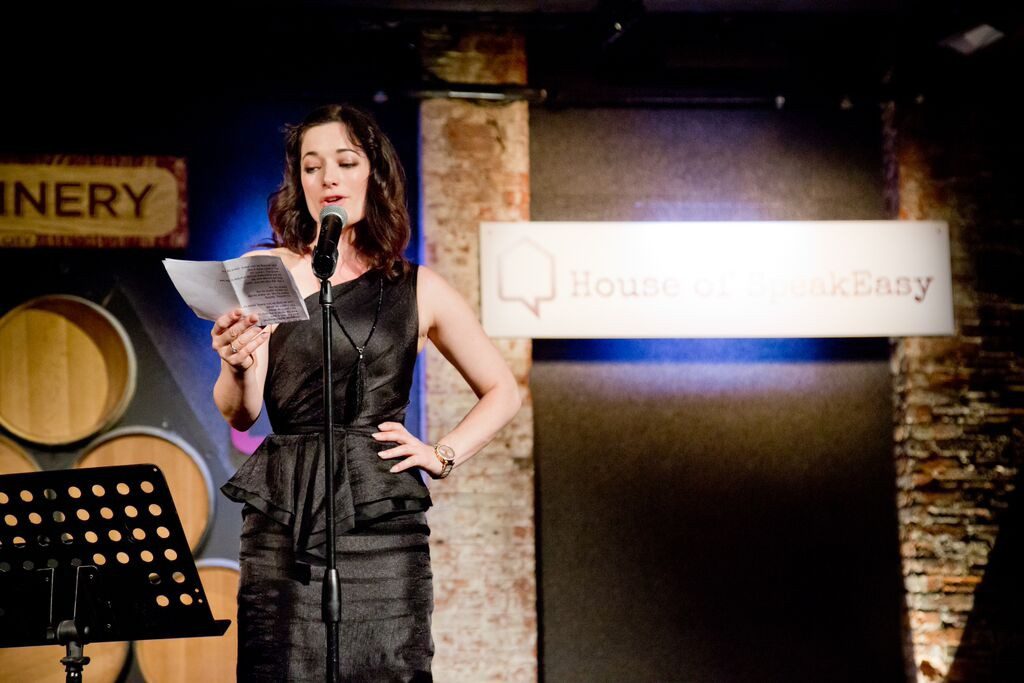 Laura Michelle Kelly, currently starring in Broadway's Finding Neverland, was the guest host of this month's Tip of My Tongue competition. You can still take part! Watch the video, and guess what the three excerpts are from. Highlight the white text below to reveal the answers.
To Kill A Mockingbird, by Harper Lee
The Adventures of Tom Sawyer, by Mark Twain
"Stand By Me", as performed by Ben E. King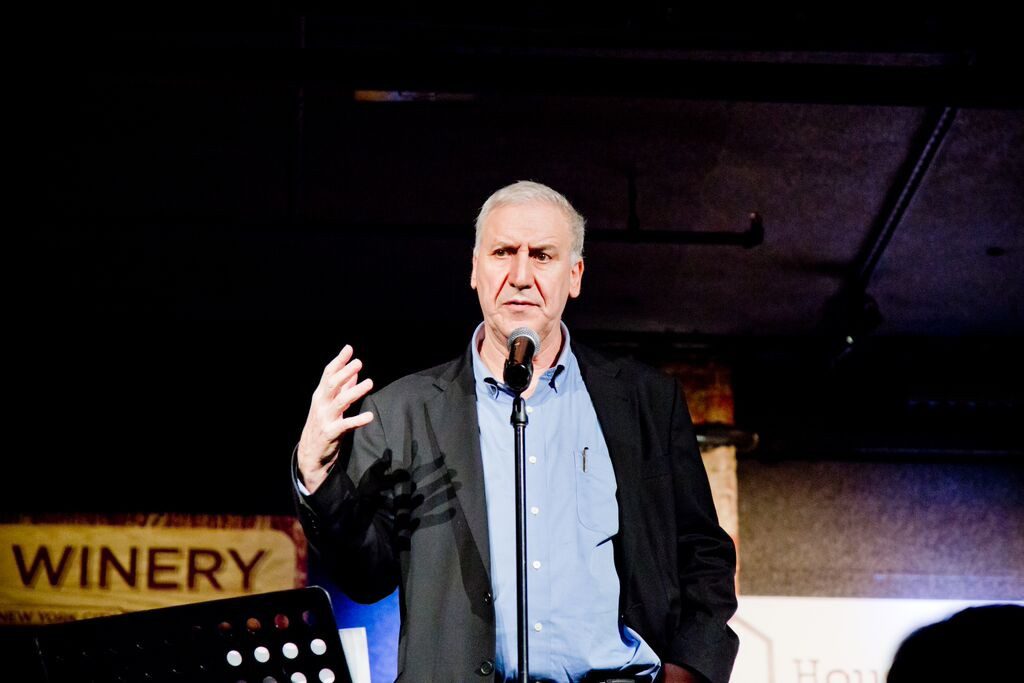 The poet Edward Hirsch invoked Robert Frost, Sappho, Gerard Manley Hopkins and Emily Dickinson in his exploration of the redemptive value of "sad poetry". But he began by quoting the nineteenth-century English poet John Clare: "I am — yet what I am none cares or knows / My friends forsake me like a memory lost: / I am the self-consumer of my woes".
"The fact that he would turn it into an iambic pentameter rhyme," Hirsch said, "the fact that he would shape it, suggests that no matter how desolate he feels, he still has an urgent need to communicate with someone else, not the people around him, necessarily, but some future reader. I think lyric poetry presupposes a readership because language is social; it's the very nature of language to belong to not one person but to any person. When the feelings of inner mutiny or desolation, which we're all overcome by, find a language in poetry, then that suggests that it's not total despair, because it suggests some contact with some future reader."
"The reason written poetry means so much to me is that it articulates states that we feel but do not name, that we feel but do not understand. It gives us a language for our own subjectivity, our own interiority. It gives us a way to be in the world."
Watch Edward's performance in full.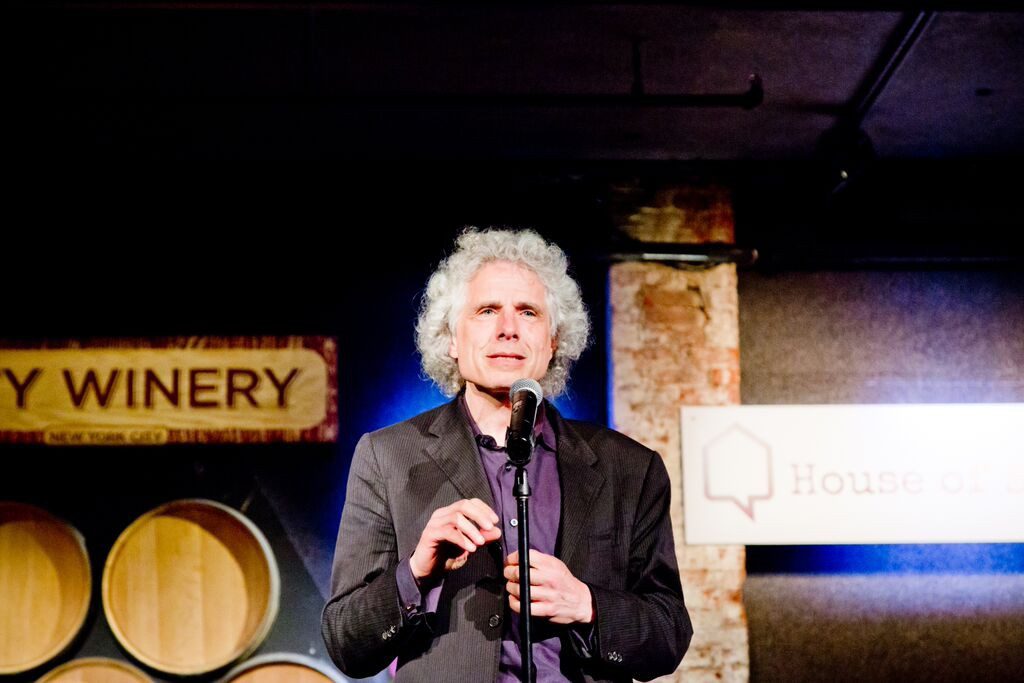 Steven Pinker recalled the summer of 1992, a summer which changed his life for that was when he wrote The Language Instinct. "The main reason that I decided to write a book that summer," he said, "was probably the reason that has led many guys to write books over the centuries, and maybe it's the main reason that all men ultimately write all books — namely, to impress a woman…"
What's Pinker's recipe? An American Heritage Dictionary, a Bartlett's, no TV, and a succession of 4 a.m. bedtimes. (Also: "I didn't get invitations to SpeakEasy to share my boring stories with all these hispters in SoHo…")
And the ultimate result?
"A number of years later I got an email that said, 'Dear Steve, if I may: I've read a number of your books and I find them really impressive. I'm living in Cambridge now, and I wonder if you might be interested in having tea sometime. Sincerely, Rebecca Goldstein.'"
Watch Steven's story in full here.
Join us when we return in the fall for another Seriously Entertaining lineup of literary talent. In the meantime, please do like us on Facebook and follow us on Instagram and Twitter for all the best and bookiest online content.