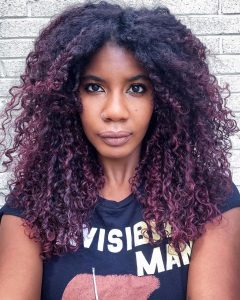 Nic Stone is an Atlanta native and a Spelman College graduate. Her debut novel for young adults, Dear Martin, and her debut middle-grade novel, Clean Getaway, were both New York Times bestsellers. She is also the author of Odd One Out, a novel about discovering oneself and who it is okay to love, which was an NPR Best Book of the Year and a Rainbow Book List Top Ten selection, Jackpot, a love-ish story that takes a searing look at economic inequality and Shuri: A Black Panther Novel based on the much-loved character from the Black Panther comics and film. Dear Justyce, the sequel to Dear Martin, came out last year.
On March 23rd, Nic will join Mary H. K. Choi, Melissa Febos, and Avi Loeb in our next edition of "Seriously Entertaining" where they will each tell stories tied to the theme "From This Moment On." Register here for the show!


What are you reading right now for solace or escape or entertainment?
Comic books!
If you could live inside a fictional world, which one would you choose?
Wakanda, hands down.
Are there any quotes you use to inspire you?
"We are not put into the world to air our moral prejudices." It's from The Picture of Dorian Gray and, in a strange way, is my reminder to move through the world with my mind and heart open to being wrong about everything.
What writer would you like to share with the world and why?
Nafissa Thompson-Spires. She's the author of my favorite short story collection ever (Heads of the Colored People) and has such a fascinating, sort of questioning lens through which she sees the world that shows up so vibrantly in her fiction and essays.